You are here
قراءة كتاب The Plattsburg Manual: A Handbook for Military Training
تنويه: تعرض هنا نبذة من اول ١٠ صفحات فقط من الكتاب الالكتروني، لقراءة الكتاب كاملا اضغط على الزر "اشتر الآن"
The Plattsburg Manual: A Handbook for Military Training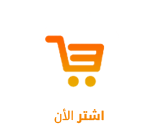 THE PLATTSBURG MANUAL
A HANDBOOK FOR MILITARY TRAINING
O. O. ELLIS MAJOR, UNITED STATES INFANTRY
E. B. GAREY MAJOR, UNITED STATES INFANTRY
(INSTRUCTORS, PLATTSBURG TRAINING CAMP, 1916) (INSTRUCTORS, OFFICERS' TRAINING CAMP, FT. MCPHERSON, GA., 1917) (INSTRUCTORS, OFFICERS' TRAINING CAMP, FT. OGLETHORPE, GA., 1917)
WITH MORE THAN 220 ILLUSTRATIONS
NEW YORK THE CENTURY CO. 1918
Copyright, 1917, by
The Century Co.
Published, March, 1917
Second Edition, March, 1917
Third Edition, April, 1917
Fourth Edition, April, 1917
Fifth Edition, May, 1917
Sixth Edition, May, 1917
Seventh Edition, August, 1917
Eighth Edition. September, 1917
Ninth Edition, January, 1918
Tenth Edition, May, 1918
TO
THOSE FAR-SEEING MEN
WHO INAUGURATED AND ATTENDED THE
FIRST FEDERAL TRAINING CAMP
THIS TEXT IS RESPECTFULLY
DEDICATED
FOREWORD
The Plattsburg Manual, written by Majors Ellis and Garey, will prove very useful to men who are contemplating military training. It will also be of great value to those who are undergoing training.
It is full of practical information presented in a simple and direct manner and gives in detail much data not easily found elsewhere. It is a useful book, easily understandable by those who have had little or no military experience.
It will be useful not only at training camps but it will be of very great value at schools and colleges where military instruction is being given.
The authors of this book have performed a valuable service, one which will tend to facilitate and aid very much the development of military training in this country. In addition to the purely mechanical details of training the book presents in a very effective and simple manner the tactical use of troops under various conditions.
In a word it is a useful and sound work and one which can be commended to those who contemplate a course in military training.
(Signed) Leonard Wood,
Major General U. S. A.
PREFACE
This book is intended to serve as a foundation upon which the military beginner may build so that he may in time be able to study the technical service manuals intelligently. It has been written as an elementary textbook for those who desire to become Reserve Officers, for schools and colleges, and for those who may be called to the colors.
The authors have commanded companies at Plattsburg, New York, and, noting the need of such a text, compiled their observations while there.
The average man undergoing military training wants to know as much as possible about the art and science of war. He wants to acquire a good knowledge of the principles involved. He is interested in the technique of movements. He is willing to work for these things, but he often becomes lost in confusion when he attempts to study the technical service manuals. He does not know how to select the most important and omit the less important. The authors have selected from the standard texts some of the vitally important subjects and principles and have presented them to the civilian in a simple and plain way.
The first part of the text is for the beginner. It tells him how to prepare physically for strenuous military work. After assisting him through the elementary part of his instruction, it presents for his consideration and study the Officers' Reserve Corps.
The second part, or supplement, is a more
Pages