You are here
قراءة كتاب George Borrow and His Circle Wherein May Be Found Many Hitherto Unpublished Letters of Borrow and His Friends
تنويه: تعرض هنا نبذة من اول ١٠ صفحات فقط من الكتاب الالكتروني، لقراءة الكتاب كاملا اضغط على الزر "اشتر الآن"
George Borrow and His Circle Wherein May Be Found Many Hitherto Unpublished Letters of Borrow and His Friends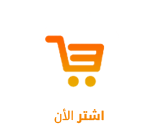 GEORGE BORROW
AND HIS CIRCLE
WHEREIN MAY BE FOUND MANY HITHERTO UNPUBLISHED LETTERS OF BORROW AND HIS FRIENDS
BY
CLEMENT KING SHORTER
BOSTON AND NEW YORK
HOUGHTON MIFFLIN COMPANY
1913

---
TO
AUGUSTINE BIRRELL
A FRIEND OF LONG YEARS AND A TRUE
LOVER OF GEORGE BORROW
C. K. S.
---
Transcriber's Notes: Minor typos have been corrected. There is Persian and Russian writing in this book, which have been marked as [Persian] or as [Russian]. In this text, full page illustrations used the same page number as the previous non illustration page, so, for example, there were two page 16. I have added an a after the illustration page number for the sake of clarity.
---
PREFACE
I have to express my indebtedness first of all to the executors of Henrietta MacOubrey, George Borrow's stepdaughter, who kindly placed Borrow's letters and manuscripts at my disposal. To the survivor of these executors, a lady who resides in an English provincial town, I would particularly wish to render fullest acknowledgment did she not desire to escape all publicity and forbid me to give her name in print. I am indebted to Sir William Robertson Nicoll without whose kindly and active intervention I should never have taken active steps to obtain the material to which this biography owes its principal value. I am under great obligations to Mr. Herbert Jenkins, the publisher, in that, although the author of a successful biography of Borrow, he has, with rare kindliness, brought me into communication with Mr. Wilfrid J. Bowring, the grandson of Sir John Bowring. To Mr. Wilfrid Bowring I am indebted in that he has handed to me the whole of Borrow's letters to his grandfather. I have to thank Mr. James Hooper of Norwich for the untiring zeal with which he has unearthed for me a valuable series of notes including certain interesting letters concerning Borrow. Mr. Hooper has generously placed his collection, with which he at one time contemplated writing a biography of Borrow, in my hands. I thank Dr. Aldis Wright for reading my chapter on Edward FitzGerald; also Mr. W.H. Peet, Mr. Aleck Abrahams, and Mr. Joseph Shaylor for assistance in the little known field of Sir Richard Phillips's life. I have further to thank my friends, Edward Clodd and Thomas J. Wise, for reading my proof-sheets. To Theodore Watts-Dunton, an untiring friend of thirty years, I have also to acknowledge abundant obligations.
C. K. S.
---
CONTENTS
Preface,
v
Introduction,
xv
CHAPTER I
CAPTAIN BORROW OF THE WEST NORFOLK MILITIA,
1
CHAPTER II
BORROW'S MOTHER,
12
CHAPTER III
JOHN THOMAS BORROW,
18
CHAPTER IV
A WANDERING CHILDHOOD,
36
CHAPTER V
GEORGE BORROW'S NORWICH—THE GURNEYS,
54
CHAPTER VI
GEORGE BORROW'S NORWICH—THE TAYLORS,
63
CHAPTER VII
GEORGE BORROW'S NORWICH—THE GRAMMAR SCHOOL,
70
CHAPTER VIII
GEORGE BORROW'S NORWICH—THE LAWYER'S OFFICE,
79
CHAPTER IX
SIR RICHARD PHILLIPS,
87
CHAPTER X
'FAUSTUS' AND 'ROMANTIC BALLADS,'
101
CHAPTER XI
'CELEBRATED TRIALS' AND JOHN THURTELL,
112
CHAPTER XII
BORROW AND THE FANCY,
126
CHAPTER XIII
EIGHT YEARS OF VAGABONDAGE,
133
CHAPTER XIV
SIR JOHN BOWRING,
138
CHAPTER XV
BORROW AND THE BIBLE SOCIETY,
153
CHAPTER XVI
ST. PETERSBURG AND JOHN P. HASFELD,
162
Pages