You are here
قراءة كتاب Lectures on Landscape Delivered at Oxford in Lent Term, 1871
تنويه: تعرض هنا نبذة من اول ١٠ صفحات فقط من الكتاب الالكتروني، لقراءة الكتاب كاملا اضغط على الزر "اشتر الآن"
Lectures on Landscape Delivered at Oxford in Lent Term, 1871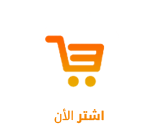 LECTURES ON LANDSCAPE
DELIVERED AT OXFORD
IN LENT TERM, 1871.
---
Library Edition
---
THE COMPLETE WORKS
OF
JOHN RUSKIN
CROWN OF WILD OLIVE
TIME AND TIDE
QUEEN OF THE AIR
LECTURES ON ART AND LANDSCAPE
ARATRA PENTELICI

---
NATIONAL LIBRARY ASSOCIATION
NEW YORK CHICAGO

---
Transcriber's Note: This e-text contains words and phrases in ancient Greek. In the original text, some of the Greek characters have diacritical marks which do not display properly in some browsers. In order to make this e-text as accessible as possible, the diacritical marks have been omitted, except that the rough-breathing mark is here represented by an apostrophe at the beginning of the word. All text in Greek has a mouse-hover pop-up transliteration, e.g., καλος.
BRANTWOOD
FROM A PHOTOGRAPH
---
PREFATORY NOTE.
THESE Lectures on Landscape were given at Oxford on January 20, February 9, and February 23, 1871. They were not public Lectures, like Professor Ruskin's other courses, but addressed only to undergraduates who had joined his class. They were illustrated by pictures from his collection, of which several are here reproduced, and by others which may be seen in the Oxford University Galleries or in the Ruskin Drawing School.
W.G.C.
---
CONTENTS.
---
LIST OF PLATES
---
LECTURES ON LANDSCAPE.
---
I.
OUTLINE.
1. In my inaugural lecture,[1] I stated that while holding this professorship I should direct you, in your practical exercises, chiefly to natural history and landscape. And having in the course of the past year laid the foundational elements of art sufficiently before you, I will invite you, now, to enter on real work with me; and accordingly I propose during this and the following term to give you what practical leading I can in elementary study of landscape, and of a branch of natural history which will form a kind of center for all the rest—Ichthyology.
In the outset I must shortly state to you the position which landscape painting and animal painting hold towards the higher branches of art.
2. Landscape painting is the thoughtful and passionate representation of the physical conditions appointed for human existence. It imitates the aspects, and records the phenomena, of the visible things which are dangerous or beneficial to men; and displays the human methods of dealing with these,
Pages