You are here
قراءة كتاب Rudder Grange
تنويه: تعرض هنا نبذة من اول ١٠ صفحات فقط من الكتاب الالكتروني، لقراءة الكتاب كاملا اضغط على الزر "اشتر الآن"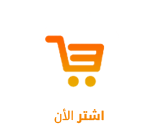 RUDDER GRANGE
By Frank R. Stockton
---
---
RUDDER GRANGE.
CHAPTER I. TREATING OF A NOVEL STYLE OF DWELLING HOUSE.
For some months after our marriage, Euphemia and I boarded. But we did not like it. Indeed, there was no reason why we should like it. Euphemia said that she never felt at home except when she was out, which feeling, indicating such an excessively unphilosophic state of mind, was enough to make me desire to have a home of my own, where, except upon rare and exceptional occasions, my wife would never care to go out.
If you should want to rent a house, there are three ways to find one. One way is to advertise; another is to read the advertisements of other people. This is a comparatively cheap way. A third method is to apply to an agent. But none of these plans are worth anything. The proper way is to know some one who will tell you of a house that will exactly suit you. Euphemia and I thoroughly investigated this matter, and I know that what I say is a fact.
We tried all the plans. When we advertised, we had about a dozen admirable answers, but in these, although everything seemed to suit, the amount of rent was not named. (None of those in which the rent was named would do at all.) And when I went to see the owners, or agents of these suitable houses, they asked much higher rents than those mentioned in the unavailable answers—and this, notwithstanding the fact that they always asserted that their terms were either very reasonable or else greatly reduced on account of the season being advanced. (It was now the fifteenth of May.)
Euphemia and I once wrote a book,—this was just before we were married,—in which we told young married people how to go to housekeeping and how much it would cost them. We knew all about it, for we had asked several people. Now the prices demanded as yearly rental for small furnished houses, by the owners and agents of whom I have been speaking, were, in many cases, more than we had stated a house could be bought and furnished for!
The advertisements of other people did not serve any better. There was always something wrong about the houses when we made close inquiries, and the trouble was generally in regard to the rent. With agents we had a little better fortune. Euphemia sometimes went with me on my expeditions to real estate offices, and she remarked that these offices were always in the basement, or else you had to go up to them in an elevator. There was nothing between these extremes. And it was a good deal the same way, she said, with their houses. They were all very low indeed in price and quality, or else too high.
One trouble was that we wanted a house in a country place, not very far from the city, and not very far from the railroad station or steamboat landing. We also wanted the house to be nicely shaded and fully furnished, and not to be in a malarial neighborhood, or one infested by mosquitoes.
"If we do go to housekeeping," said Euphemia, "we might as well get a house to suit us while we are about it. Moving is more expensive than a fire."
There was one man who offered us a house that almost suited us. It was near the water, had rooms enough, and some—but not very much—ground, and was very accessible to the city. The rent, too, was quite
Pages