You are here
قراءة كتاب Old-Time Makers of Medicine The Story of The Students And Teachers of the Sciences Related to Medicine During the Middle Ages
تنويه: تعرض هنا نبذة من اول ١٠ صفحات فقط من الكتاب الالكتروني، لقراءة الكتاب كاملا اضغط على الزر "اشتر الآن"
Old-Time Makers of Medicine The Story of The Students And Teachers of the Sciences Related to Medicine During the Middle Ages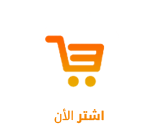 Old-Time
Makers of Medicine
THE STORY OF THE STUDENTS AND TEACHERS
OF THE SCIENCES RELATED TO MEDICINE
DURING THE MIDDLE AGES
BY
James J. Walsh, K.C.St.G., M.D.
Ph.D., LL.D., Litt.D., Sc.D.
---
NEW YORK
FORDHAM UNIVERSITY PRESS
1911
Copyright 1911
JAMES J. WALSH
THE QUINN & GODEN CO. PRESS
RAHWAY, N. J.

---
TO
REVEREND DANIEL J. QUINN, S.J.
The historical material here presented was gathered for my classes at Fordham University School of Medicine during your term as president of the University. It seems only fitting then, that when put into more permanent form it should appear under the patronage of your name and tell of my cordial appreciation of more than a quarter of a century of valued friendship.
---
"When we have thoroughly mastered contemporary science it is time to turn to past science; nothing fortifies the judgment more than this comparative study; impartiality of mind is developed thereby, the uncertainties of any system become manifest. The authority of facts is there confirmed, and we discover in the whole picture a philosophic teaching which is in itself a lesson; in other words, we learn to know, to understand, and to judge."—Littré: Œuvres d'Hippocrate, T. I, p. 477.
"There is not a single development, even the most advanced of contemporary medicine, which is not to be found in embryo in the medicine of the olden time."—Littré: Introduction to the Works of Hippocrates.
"How true it is that in reading this history one finds modern discoveries that are anything but discoveries, unless one supposes that they have been made twice."—Dujardin: Histoire de la Chirurgie, Paris, 1774 (quoted by Gurlt on the post title-page of his Geschichte der Chirurgie, Berlin, 1898).
---
PREFACE
The material for this book was gathered partly for lectures on the history of medicine at Fordham University School of Medicine, and partly for articles on a number of subjects in the Catholic Encyclopedia. Some of it was developed for a series of addresses at commencements of medical schools and before medical societies, on the general topic how old the new is in surgery, medicine, dentistry, and pharmacy. The information thus presented aroused so much interest, the accomplishments of the physicians and surgeons of a period that is usually thought quite sterile in medical science proved, indeed, so astonishing, that I was tempted to connect the details for a volume in the Fordham University Press series. There is no pretence to any original investigation in the history of medicine, nor to any extended consultation of original documents. I have had most of the great books that are mentioned in the course of this volume in my hands, and have given as much time to the study of them as could be afforded in the midst of a rather busy life, but I owe my information mainly to the distinguished German and French scholars who have in recent years made deep and serious studies of these Old Makers of Medicine, and I have made my acknowledgments to them in the text as opportunity presented itself.
There is just one feature of the book that may commend it to present-day readers, and that is that our medieval medical colleagues, when medicine embraced most of science, faced the problems of medicine and surgery and the allied sciences that are now interesting us, in very much the same temper of mind as we do, and very often anticipated our solutions of them—much oftener, indeed, than most of us, unless we have paid special attention to history, have any idea of. The volume does not constitute, then, a contribution to that theme that has interested the last few generations so much,—the supposed continuous progress of the race and its marvellous advance,—but rather emphasizes that puzzling question, how is it that men make important discoveries and inventions, and then, after a time, forget about them so that they have to be made over again? This is as true in medical science and in medical practice as in every other department of human effort. It does not seem possible that mankind should ever lose sight of the progress in medicine and surgery that has been made in recent years, yet the history of the past would seem to indicate that, in spite of its unlikelihood, it might well come about. Whether this is the lesson of the book or not, I shall leave readers to judge, for it was not intentionally put into it.
OUR LADY'S DAY IN HARVEST, 1911.
---
CONTENTS
Pages