قراءة كتاب The Necessity of Atheism
تنويه: تعرض هنا نبذة من اول ١٠ صفحات فقط من الكتاب الالكتروني، لقراءة الكتاب كاملا اضغط على الزر "اشتر الآن"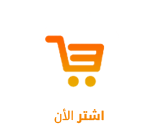 farmers, he had his images, ranging in elaboration from an uncut mazzebah or asherah, to a golden bull. He was plural by place and tribe and function. What did the prophetic movement do with his sacred powers? It identified his taboos with a written constitution.
The mental attitude of these priest-dominated ancestors of ours is amazing. They were like children in the hands of unscrupulous teachers. In reading these old chronicles it is impossible not to be shocked by the incongruity ever arising out of the juxtaposition of theory and practice.
Our Martian visitor, having withstood the blasts of the Zealot, is approached by a Mohammedan who places in his hands the Koran and tells him that it is a divinely inspired revelation, as revealed by Allah through his prophet, Mohammed. Having already had some experience with earthly religionists, the Martian is disposed to avail himself of the historical evidence regarding the life of Mohammed.
He finds that Mohammed, from all accounts, was a demagogue, a charlatan, and a victim of mental disease. It strikes him strangely that such an individual should be chosen by Allah as his disciple on earth to make known his commands. He notes Mohammed's appearance on earth in 600 A.D. and wonders why the Creator should have procrastinated for such a long time; but decides to read the revelations anyhow.
He discovers that "from the literary point of view, the Koran has little merit. Declamation, repetition, puerility, a lack of logic, and incoherence strike him at every turn. He finds it humiliating to the human intellect to think that this mediocre literature has been the subject of innumerable commentaries and that millions of men are still wasting time in absorbing it."
A Hebrew next takes his turn at this obstinate guest and sets before him the Old Testament. Again, the Martian is informed that it is an inspired book actuated by God.
In his attempt to find the historical evidence corroborating this book, the Martian finds that authentic history begins for the Israelites with the constitution of Saul's monarchy about 1100 B.C. All that precedes this—the deluge, the dispersal of mankind, Abraham, Jacob, Joseph, the captivity in Egypt, Moses, Joshua, and the conquest of Canaan, is more or less mythical.
In the Old Testament, our Martian reads the first chapter, glances at the chronology, and is immediately bewildered since he has a fair knowledge of our scientific advances. As he reads on, he becomes aware of a host of errors, contradictions, and manifest absurdities. When he questions the zealous Hebrew, he comes in contact with what he is informed is Concordism, which he perceives is a false science that consists in determining, at any cost, a perfect harmony between modern science and the knowledge possessed by God's people. He is thus told that the days of creation were not days at all, but periods; although the Bible mentions the morning and evening of each day. Delving further in this most holy of revelations, he learns that God is represented in a manner most unworthy of what such a being should be represented. He finds the Lord walking in the cool of the evening, showing his hind quarters to Moses, ordering abominable massacres, and punishing chiefs who had not killed enough people. On further perusal, there is revealed, "A great deal of Oriental bombast, incoherence and absurdity, that the marvels recounted are often ludicrous or grotesque."
In a chance moment, when the Hebrew had relaxed his hold for a second, a vile heretic points out to the visitor (Exodus XXII, 18): "Thou shalt not suffer a witch to live!" and explains the witchcraft delusion to him.
From a comparison between Exodus XXXIV and Exodus XX, he is at a loss to decipher which are the true commandments that the Lord gave to Moses. The first five books of the Pentateuch, he finds, are attributed to Moses, although they contain the account of the latter's death. On inquiry, he learns that this is still maintained by the synagogue. His Martian intellect is unable to comprehend the logic of a God who would demand human and animal sacrifice, and the story of Abraham about to sacrifice his son Isaac fills him with disgust. His estimate of the mentality of Jehovah receives a severe jolt when he reads in Leviticus XVI, "Herewith shall Aaron come unto the holy place with a young bullock for a sin offering and a ram for a burnt offering. He shall put on the holy linen coat, and he shall have the linen breeches upon his flesh, and he shall be girded with the linen girdle, and with the linen mitre shall he be attired; they are the holy garments; and he shall bathe his flesh in water and put them on. And he shall take of the congregation of the children of Israel two he-goats for a sin offering, and one ram for a burnt offering. And Aaron shall present the bullock of the sin offering, which is for himself, and he shall make atonement for himself and for his houses. And he shall take the two goats and set them before the Lord at the door of the tent of the meeting."
Our visitor reads on to Leviticus XVIII, after which he must stop to question the Hebrew, for here he finds, "None of you shall approach to any that is near of kin to him, to uncover their nakedness; I am the Lord. The nakedness of thy father, even the nakedness of thy mother, shalt thou not uncover; she is thy mother; thou shalt not uncover her nakedness. The nakedness of thy father's wife shalt thou not uncover; it is thy father's nakedness. The nakedness of thy sister, the daughter of thy father, or daughter of thy mother, whether she be born at home, or abroad, even their nakedness thou shalt not uncover. The nakedness of thy son's wife—the nakedness of the wife of thy father—the nakedness of thy father's sister, thy mother's sister, the nakedness of thy daughter-in-law, thy brother's wife, the nakedness of a woman and her daughter, thou shalt not uncover. And unto a woman separated by her uncleanliness thou shalt not approach to uncover her nakedness. Thou shalt not be carnally with thy neighbor's wife, to defile thyself with her. Thou shalt not be with mankind as with womankind. And thou shalt not be with any beast to defile thyself thereto; neither shall any woman stand before a beast to lie down thereto; it is confusion."
The Martian, totally aghast, is constrained to exclaim that he cannot believe that a Deity should find it necessary to place this in a divine revelation. The Hebrew Zealot relents somewhat to explain that perhaps this was not revealed, but found its way into the divine text as a moral lesson to the primitive tribes for which it was written. To this, our guest counters with the remark that if this be a parable of manners and morals, then, from what he observes on the earth, we, Earthlings, have certainly outgrown the need for such coarse and obscene statements made some 2000 years ago; and that on Mars, although the inhabitants are not blessed with such divine revelations, common sense and reason have taught their most primitive men the same lessons in morality while they were yet in their infancy.
Reflecting on this maze of contradictions, the Martian determines to analyze the Old Testament and the Hebrew religion in the same manner that he would investigate any other problem presented to him.
Thirty-five hundred years ago, the Hebrews were a pastoral, primitive people inhabiting the wilderness known today as the Arabian Desert. Their religion was that of all other primitive peoples—Animism, an illusion which made primitive man recognize everywhere spirits similar to his own spirit. They worshiped the spirits of the sun and the moon, the mountains and rocks, as well as the spirits of the
Pages