You are here
قراءة كتاب The Hill: A Romance of Friendship
تنويه: تعرض هنا نبذة من اول ١٠ صفحات فقط من الكتاب الالكتروني، لقراءة الكتاب كاملا اضغط على الزر "اشتر الآن"
The Hill: A Romance of Friendship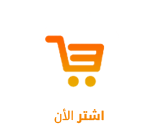 The Project Gutenberg eBook, The Hill, by Horace Annesley Vachell
This eBook is for the use of anyone anywhere at no cost and with almost no restrictions whatsoever. You may copy it, give it away or re-use it under the terms of the Project Gutenberg License included with this eBook or online at www.gutenberg.org
Title: The Hill A Romance of Friendship
Author: Horace Annesley Vachell
Release Date: January 4, 2007 [eBook #20280]
Language: English
***START OF THE PROJECT GUTENBERG EBOOK THE HILL***
E-text prepared by Al Haines
THE HILL
A Romance of Friendship
by
HORACE ANNESLEY VACHELL
London
John Murray, Albemarle Street
  First Edition . . . . . . . . . . . April, 1905
  Thirty-second Impression (3/6) . . . April, 1928
  Reprinted (2/-) . . . . . . . . . . November, 1928
  Reprinted . . . . . . . . . . . . . September, 1930
  Reprinted . . . . . . . . . . . . . June, 1935
  Reprinted . . . . . . . . . . . . . October, 1937

To
GEORGE W. E. RUSSELL
I dedicate this Romance of Friendship to you with the sincerest pleasure and affection. You were the first to suggest that I should write a book about contemporary life at Harrow; you gave me the principal idea; you have furnished me with notes innumerable; you have revised every page of the manuscript; and you are a peculiarly keen Harrovian.
In making this public declaration of my obligations to you, I take the opportunity of stating that the characters in "The Hill," whether masters or boys, are not portraits, although they may be called, truthfully enough, composite photographs; and that the episodes of Drinking and Gambling are founded on isolated incidents, not on habitual practices. Moreover, in attempting to reproduce the curious admixture of "strenuousness and sentiment"—your own phrase—which animates so vitally Harrow life, I have been obliged to select the less common types of Harrovian. Only the elect are capable of such friendship as John Verney entertained for Henry Desmond; and few boys, happily, are possessed of such powers as Scaife is shown to exercise. But that there are such boys as Verney and Scaife, nobody knows better than yourself.
Believe me,
Yours most gratefully,
HORACE ANNESLEY VACHELL
BEECHWOOD,
February 22, 1905.
CONTENTS
I. THE MANOR II. CAESAR III. KRAIPALE IV. TORPIDS V. FELLOWSHIP VI. A REVELATION VII. REFORM VIII. VERNEY BOSCOBEL IX. BLACK SPOTS X. DECAPITATION XI. SELF-QUESTIONING XII. "LORD'S" XIII. "IF I PERISH, I PERISH" XIV. GOOD NIGHT
THE HILL
CHAPTER I
THE MANOR
  "Five hundred faces, and all so strange!
    Life in front of me—home behind,
    I felt like a waif before the wind
  Tossed on an ocean of shock and change.

  "Chorus. Yet the time may come, as the years go by,
    When your heart will thrill
    At the thought of the Hill,
  And the day that you came so strange and shy."

The train slid slowly out of Harrow station.
Five minutes before, a man and a boy had been walking up and down the long platform. The boy wondered why the man, his uncle, was so strangely silent. Then, suddenly, the elder John Verney had placed his hands upon the shoulders of the younger John, looking down into eyes as grey and as steady as his own.
"You'll find plenty of fellows abusing Harrow," he said quietly; "but take it from me, that the fault lies not in Harrow, but in them. Such boys, as a rule, do not come out of the top drawer. Don't look so solemn. You're about to take a header into a big river. In it are rocks and rapids; but you know how to swim, and after the first plunge you'll enjoy it, as I did, amazingly."
"Ra—ther," said John.
In the New Forest, where John had spent most of his life at his uncle's place of Verney Boscobel, this uncle, his dead father's only brother, was worshipped as a hero. Indeed he filled so large a space in the boy's imagination, that others were cramped for room. John Verney in India, in Burmah, in Africa (he took continents in his stride), moved colossal. And when uncle and nephew met, behold, the great traveller stood not much taller than John himself! That first moment, the instant shattering of a precious delusion, held anguish. But now, as the train whirled away the silent, thin, little man, he began to expand again. John saw him scaling heights, cutting a path through impenetrable forests, wading across dismal swamps, an ever-moving figure, seeking the hitherto unknowable and irreclaimable, introducing order where chaos reigned supreme, a world-famous pioneer.
How good to think that John Verney was his uncle, blood of his blood, his, his, his—for all time!
And, long ago, John, senior, had come to Harrow; had felt what John, junior, felt to the core—the dull, grinding wrench of separation, the sense, not yet to be analysed by a boy, of standing alone upon the edge of a river, indeed, into which he must plunge headlong in a few minutes. Well, Uncle John had taken his "header" with a stout heart—who dared to doubt that? Surely he had not waited, shivering and hesitating, at the jumping-off place.
The train was now out of sight. John slipped the uncle's tip into his purse, and walked out of the station and on to the road beyond, the road which led to the top of the Hill.
The Hill.
Presently, the boy reached some iron palings and a wicket-gate. His uncle had pointed out this gate and the steep path beyond which led to the top of the Hill, to the churchyard, to the Peachey tomb on which Byron dreamed,[1] to the High Street—and to the Manor. It was pleasant to remember that he was going to board at the Manor, with its traditions, its triumphs, its record. In his uncle's day the Manor ranked first among the boarding-houses. Not a doubt disturbed John's conviction that it ranked first still.
The boy stared upward with a keen gaze. Had the mother seen her son at that moment, she might have discerned a subtle likeness between uncle and nephew, not the likeness of the flesh, but of the spirit.
September rains, followed by a day of warm sunshine, had lured from the earth a soft haze which obscured the big fields at the foot of the Hill. John could make out fences, poplars, elms, Scotch firs, and spectral houses. But, above, everything was clear. The school-buildings, such as he could see, stood out boldly against a cloudless sky, and above these soared the spire of Harrow Church, pointing an inexorable finger upwards.
Afterwards this spot became dear to John Verney, because here, where mists were chill and blinding, he had been impelled to leave the broad high-road and take a path which led into a shadowy future. In obedience to an impulse stronger than himself he had taken the short cut to what awaited him.
For a few minutes he stood outside the palings, trying
Pages