You are here
قراءة كتاب A Narrative of Some of the Lord's Dealings with George Müller. Part 1
تنويه: تعرض هنا نبذة من اول ١٠ صفحات فقط من الكتاب الالكتروني، لقراءة الكتاب كاملا اضغط على الزر "اشتر الآن"
A Narrative of Some of the Lord's Dealings with George Müller. Part 1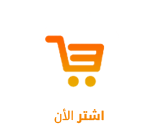 The Project Gutenberg EBook of A Narrative of Some of the Lord's Dealings with George Müller, by George Müller
This eBook is for the use of anyone anywhere at no cost and with almost no restrictions whatsoever. You may copy it, give it away or re-use it under the terms of the Project Gutenberg License included with this eBook or online at www.gutenberg.org
Title: A Narrative of Some of the Lord's Dealings with George Müller Written by Himself, First Part
Author: George Müller
Release Date: January 15, 2007 [EBook #20379]
Language: English
*** START OF THIS PROJECT GUTENBERG EBOOK DEALINGS WITH GEORGE MÜLLER ***
Produced by the Bookworm (bookworm.librivox AT gmail.com)
A NARRATIVE OF SOME OF THE LORD'S DEALINGS WITH GEORGE MÜLLER
WRITTEN BY HIMSELF
FIRST PART
NINTH EDITION
J. NISBET & CO., BERNERS STREET, LONDON.
TO BE ALSO HAD IN BRISTOL,
AT THE BIBLE AND TRACT WAREHOUSE OF THE SCRIPTURAL KNOWLEDGE
INSTITUTION FOR HOME AND ABROAD, No. 78 PARK STREET, AND THROUGH
ALL BOOKSELLERS.

1865
[Entered at Stationers' Hall.]
LONDON: DRYDEN PRESS: J. DAVY AND SONS, 137, LONG ACRE.
PREFACE
TO THE
FIRST EDITION OF THE FIRST PART.
It was only after the consideration of many months, and after much self-examination as to my motives, and after much earnest prayer, that I came to the conclusion to write this little work. I have not taken one single step in the Lord's service, concerning which I have prayed so much. My great dislike to increasing the number of religious books would, in itself, have been sufficient to have kept me for ever from it, had I not cherished the hope of being instrumental in this way to lead some of my brethren to value the Holy Scriptures more, and to judge by the standard of the word of God the principles on which they act. But that which weighed more with me than any thing was, that I have reason to believe from what I have seen among the children of God, that many of their trials arise, either from want of confidence in the Lord as it regards temporal things, or from carrying on their business in an unscriptural way. On account, therefore, of the remarkable way in which the Lord has dealt with me in temporal things, within the last ten years, I feel that I am a debtor to the Church of Christ, and that I ought, for the benefit of my poorer brethren especially, to make known, as much as I can, the way in which I have been led. In addition to this, I know it to be a fact, that to many souls the Lord has blessed what I have told them about the way in which He has led me, and therefore it seemed to me a duty to use such means, whereby others also, with whom I could not possibly converse, might be benefited. That which at last, on May 6, 1836, induced me finally to determine to write this Narrative was, that, if the Lord should permit the book to sell, I might, by the profits arising from the sale, be enabled in a greater degree to help the poor brethren and sisters among whom I labour, a matter which just at that time weighed much on my mind. I therefore at last began to write. But after three days I was obliged to lay the work again aside, on account of my other pressing engagements. On May 15th I was laid aside on account of an abscess and now being unable, for many weeks, to walk about as usual, though able to work at home, I had time for writing. When the manuscript was nearly completed, I gave it to a brother to look it over, that I might have his judgment; and the Lord so refreshed his spirit through it, that he offered to advance the means for having it printed, with the understanding that if the book should not sell, he would never consider me his debtor. By this offer not a small obstacle was removed, as I have no means of my own to defray the expense of printing. These two last circumstances, connected with many other points, confirmed me that I had not been mistaken, when I came to the conclusion that it was the will of God, that I should serve His church in this way.
The fact of my being a foreigner, and therefore but very imperfectly acquainted with the English language, I judged to be no sufficient reason for keeping me from writing. The Christian reader being acquainted with this fact, will candidly excuse any inaccuracy of expression.
For the poor among the brethren this Narrative is especially intended, and to their prayers I commend it in particular.
GEORGE MÜLLER.
Bristol, July 5, 1837.
EXTRACT FROM THE PREFACE TO THE SECOND EDITION OF THE FIRST PART
As to this second edition I would mention, that, while in substance it is the same as the first, yet, on account of my increased acquaintance with the English language, many verbal alterations have been made; also several alterations have been made on account of the increased light which the Lord has been pleased to grant me since July, 1937; a few paragraphs have been entirely left out, and a few new paragraphs have been added.
GEORGE MÜLLER.
Bristol, October 28, 1840.
EXTRACT FROM THE PREFACE TO THE THIRD EDITION OF THE FIRST PART
As the second edition of four thousand copies is exhausted, and as the Lord condescends to bless this Narrative more and more, both to believers and unbelievers, it has appeared to me a debt which I owe to the church of God to publish this third edition. Several new paragraphs of considerable length have been introduced.
GEORGE MÜLLER.
Bristol, June 17, 1845.
PREFACE TO THE EIGHTH EDITION OF THE FIRST PART
The Seventh edition of eight thousand copies is also exhausted, and the Lord condescends to bless yet more and more this Narrative, both to the the conversion of unbelievers, and to the edification of His own children. On this account I feel it my duty, as well as my privilege, to send forth this new edition, in which scarcely any alterations have been made.
GEORGE MÜLLER.
Bristol, December, 1881.
PREFACE TO THE NINTH EDITION
The reason which led me to the publication of the Eighth edition of this Narrative, has influenced me also to publish this Ninth edition.
GEORGE MÜLLER.
Bristol, March, 1895.
A
NARRATIVE,
&c. &c.
I was born at Kroppenstaedt, near Halberstadt, in the kingdom of Prussia, on September 27th, 1805. In January 1810 my parents removed to Heimersleben, about four miles from Kroppenstaedt, where my father was appointed collector in the excise. As a warning to parents I mention, that my father preferred me to my brother, which was very injurious to both of us. To me, as tending to produce in my mind a feeling of self-elevation; and to my brother, by creating in him a dislike both towards my father and me.
My father, who educated his children on worldly principles, gave us much money, considering our age; not in order that we might spend it, but, as he said, to accustom us to possess money without spending it. The result was, that it led me and my brother into many sins. For I repeatedly spent a part of the
Pages