You are here
قراءة كتاب Proserpina, Volume 1 Studies of Wayside Flowers, While the Air was Yet Pure Among the Alps and in the Scotland and England Which My Father Knew
تنويه: تعرض هنا نبذة من اول ١٠ صفحات فقط من الكتاب الالكتروني، لقراءة الكتاب كاملا اضغط على الزر "اشتر الآن"
Proserpina, Volume 1 Studies of Wayside Flowers, While the Air was Yet Pure Among the Alps and in the Scotland and England Which My Father Knew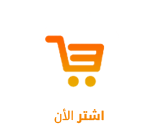 PROSERPINA.
Studies of Wayside Flowers,
WHILE THE AIR WAS YET PURE
AMONG THE ALPS, AND IN THE SCOTLAND AND
ENGLAND WHICH MY FATHER KNEW.
BY
JOHN RUSKIN, LL.D.,
HONORARY STUDENT OF CHRIST CHURCH, AND SLADE PROFESSOR OF FINE ART.
"Oh—Prosérpina!
For the flowers now, which frighted, thou let'st fall
From Dis's waggon."
VOLUME I.
New York:
JOHN WILEY & SONS,
15 Astor Place.
1888.
---
Press of J. J. Little & Co.,
Astor Place, New York.
---
CONTENTS OF VOL. I

PAGE

INTRODUCTION

CHAPTER I. MOSS

CHAPTER II. THE ROOT

CHAPTER III. THE LEAF

CHAPTER IV. THE FLOWER

CHAPTER V. PAPAVER RHOEAS

CHAPTER VI. THE PARABLE OF JOASH

CHAPTER VII. THE PARABLE OF JOTHAM

CHAPTER VIII. THE STEM

CHAPTER IX. OUTSIDE AND IN

CHAPTER X. THE BARK

CHAPTER XI. GENEALOGY

CHAPTER XII. CORA AND KRONOS

CHAPTER XIII. THE SEED AND HUSK

CHAPTER XIV. THE FRUIT GIFT

INDEX I. DESCRIPTIVE NOMENCLATURE

INDEX II. ENGLISH NAMES

INDEX III. LATIN OR GREEK NAMES
---
PROSERPINA.
INTRODUCTION.
Yesterday evening I was looking over the first book in which I studied Botany,—Curtis's Magazine, published in 1795 at No. 3, St. George's Crescent, Blackfriars Road, and sold by the principal booksellers in Great Britain and Ireland. Its plates are excellent, so that I am always glad to find in it the picture of a flower I know. And I came yesterday upon what I suppose to be a variety of a favourite flower of mine, called, in Curtis, "the St. Bruno's Lily."
I am obliged to say "what I suppose to be a variety," because my pet lily is branched,[1] while this is drawn as unbranched, and especially stated to be so. And the page of text, in which this statement is made, is so characteristic of botanical books, and botanical science, not to say all science as hitherto taught for the blessing of mankind;
and of the difficulties thereby accompanying its communication, that I extract the page entire, printing it, opposite, as nearly as possible in facsimile.
Now you observe, in this instructive page, that you have in the first place, nine names given you for one flower; and that among these nine names, you are not even at liberty to make your choice, because the united authority of Haller and Miller may be considered as an accurate balance to the single authority of Linnæus; and you ought therefore for the present to remain, yourself, balanced between the sides. You may be farther embarrassed by finding that the Anthericum of Savoy is only described as growing in Switzerland. And farther still, by finding that Mr. Miller describes two varieties of it, which differ only in size, while you are left to conjecture whether the one here figured is the larger or smaller; and how great the difference is.
Farther, If you wish to know anything of the habits of the plant, as well as its nine
Pages