You are here
قراءة كتاب Continental Monthly , Vol. 6, No. 1, July, 1864 Devoted to Literature and National Policy.
تنويه: تعرض هنا نبذة من اول ١٠ صفحات فقط من الكتاب الالكتروني، لقراءة الكتاب كاملا اضغط على الزر "اشتر الآن"
Continental Monthly , Vol. 6, No. 1, July, 1864 Devoted to Literature and National Policy.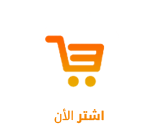 of the imperator Sergius. At first it startled her with its apparent wild extravagance; but little by little, as she weighed the chances, it seemed to become more practicable. There was, indeed, nothing grossly impossible in the idea. Men of high rank had ere now married their slaves, and the corrupted society of Rome had winked at mesalliances which, in the days of the republic, would not have been tolerated. And she was merely a slave from accidental circumstances—being free born, and having, but a month before, been the pride and ornament of a respectable though lowly family. Once let her liberty be restored, and the scarcely perceptible taint of a few weeks' serfdom be removed from her, and she would be, in all social respects, fully the equal of the poor, trembling maid of Ostia, to whom, a few years before, the patrician had not been ashamed to stoop.
This bar of social inequality thus removed, the rest might be in her own hands. Sergius no longer felt for his wife the old affection, under the impulse of which he had wedded her; and the few poor remains of the love which he still cherished, more from habit than otherwise, were fast disappearing. This was already so evident as to have become the common gossip of even the lowliest slaves in the household. And he loved herself instead, for not only his actions, but his words had told her so. A little more craft and plotting, therefore—a little further display of innocent and lowly meekness and timid obedience—a few more well-considered efforts to widen the conjugal breach—a week or two more persistent exercise of those fascinations which men were so feeble to resist—jealousy, recrimination, quarrels, and a divorce—and the whole thing might be accomplished. In those days of laxity, divorce was an easy matter. In this case there was no family influence upon the part of the wife to be set up in opposition—but merely an old centurion, ignorant and powerless. A few writings, for form's sake—and the day that sent the weeping wife from the door might install the manumitted and triumphant slave in her place.
Pages