You are here
قراءة كتاب Shorter Prose Pieces
تنويه: تعرض هنا نبذة من اول ١٠ صفحات فقط من الكتاب الالكتروني، لقراءة الكتاب كاملا اضغط على الزر "اشتر الآن"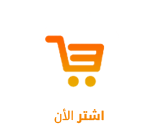 Defects may take the form of incomplete, inaccurate or corrupt data, transcription errors, a copyright or other intellectual property infringement, a defective or damaged disk or other etext medium, a computer virus, or computer codes that damage or cannot be read by your equipment.
LIMITED WARRANTY; DISCLAIMER OF DAMAGES But for the "Right of Replacement or Refund" described below, [1] the Project (and any other party you may receive this etext from as a PROJECT GUTENBERG-tm etext) disclaims all liability to you for damages, costs and expenses, including legal fees, and [2] YOU HAVE NO REMEDIES FOR NEGLIGENCE OR UNDER STRICT LIABILITY, OR FOR BREACH OF WARRANTY OR CONTRACT, INCLUDING BUT NOT LIMITED TO INDIRECT, CONSEQUENTIAL, PUNITIVE OR INCIDENTAL DAMAGES, EVEN IF YOU GIVE NOTICE OF THE POSSIBILITY OF SUCH DAMAGES.
If you discover a Defect in this etext within 90 days of receiving it, you can receive a refund of the money (if any) you paid for it by sending an explanatory note within that time to the person you received it from. If you received it on a physical medium, you must return it with your note, and such person may choose to alternatively give you a replacement copy. If you received it electronically, such person may choose to alternatively give you a second opportunity to receive it electronically.
THIS ETEXT IS OTHERWISE PROVIDED TO YOU "AS-IS". NO OTHER WARRANTIES OF ANY KIND, EXPRESS OR IMPLIED, ARE MADE TO YOU AS TO THE ETEXT OR ANY MEDIUM IT MAY BE ON, INCLUDING BUT NOT LIMITED TO WARRANTIES OF MERCHANTABILITY OR FITNESS FOR A PARTICULAR PURPOSE.
Some states do not allow disclaimers of implied warranties or the exclusion or limitation of consequential damages, so the above disclaimers and exclusions may not apply to you, and you may have other legal rights.
INDEMNITY You will indemnify and hold the Project, its directors, officers, members and agents harmless from all liability, cost and expense, including legal fees, that arise directly or indirectly from any of the following that you do or cause: [1] distribution of this etext, [2] alteration, modification, or addition to the etext, or [3] any Defect.
DISTRIBUTION UNDER "PROJECT GUTENBERG-tm" You may distribute copies of this etext electronically, or by disk, book or any other medium if you either delete this "Small Print!" and all other references to Project Gutenberg, or:
[1] Only give exact copies of it. Among other things, this requires that you do not remove, alter or modify the etext or this "small print!" statement. You may however, if you wish, distribute this etext in machine readable binary, compressed, mark-up, or proprietary form, including any form resulting from conversion by word pro- cessing or hypertext software, but only so long as *EITHER*:
[*] The etext, when displayed, is clearly readable, and does *not* contain characters other than those intended by the author of the work, although tilde (~), asterisk (*) and underline (_) characters may be used to convey punctuation intended by the author, and additional characters may be used to indicate hypertext links; OR
[*] The etext may be readily converted by the reader at no expense into plain ASCII, EBCDIC or equivalent form by the program that displays the etext (as is the case, for instance, with most word processors); OR
[*] You provide, or agree to also provide on request at no additional cost, fee or expense, a copy of the etext in its original plain ASCII form (or in EBCDIC or other equivalent proprietary form).
[2] Honor the etext refund and replacement provisions of this "Small Print!" statement.
[3] Pay a trademark license fee to the Project of 20% of the net profits you derive calculated using the method you already use to calculate your applicable taxes. If you don't derive profits, no royalty is due. Royalties are payable to "Project Gutenberg Association/Carnegie-Mellon University" within the 60 days following each date you prepare (or were legally required to prepare) your annual (or equivalent periodic) tax return.
WHAT IF YOU *WANT* TO SEND MONEY EVEN IF YOU DON'T HAVE TO? The Project gratefully accepts contributions in money, time, scanning machines, OCR software, public domain etexts, royalty free copyright licenses, and every other sort of contribution you can think of. Money should be paid to "Project Gutenberg Association / Carnegie-Mellon University".
*END*THE SMALL PRINT! FOR PUBLIC DOMAIN ETEXTS*Ver.04.29.93*END*
This etext was prepared by David Price, email [email protected]
OSCAR WILDE—SHORTER PROSE PIECES
Contents:
Phrases And Philosophies for the Use of The Young
Mrs. Langtry as Hester Grazebrook
Slaves of Fashion
Woman's Dress
More Radical Ideas upon Dress Reform
Costume
The American Invasion
Sermons in Stones at Bloomsbury
L'Envoi

PHRASES AND PHILOSOPHIES FOR THE USE OF THE YOUNG
The first duty in life is to be as artificial as possible. What the second duty is no one has as yet discovered.
Wickedness is a myth invented by good people to account for the curious attractiveness of others.
If the poor only had profiles there would be no difficulty in solving the problem of poverty.
Those who see any difference between soul and body have neither.
A really well-made buttonhole is the only link between Art and
Nature.

Religions die when they are proved to be true. Science is the record of dead religions.
The well-bred contradict other people. The wise contradict themselves.
Nothing that actually occurs is of the smallest importance.
Dulness is the coming of age of seriousness.
In all unimportant matters, style, not sincerity, is the essential.
In all important matters, style, not sincerity, is the essential.

If one tells the truth one is sure, sooner or later, to be found out.
Pleasure is the only thing one should live for. Nothing ages like happiness.
It is only by not paying one's bills that one can hope to live in the memory of the commercial classes.
No crime is vulgar, but all vulgarity is crime. Vulgarity is the conduct of others.
Only the shallow know themselves.
Time is waste of money.
One should always be a little improbable.
There is a fatality about all good resolutions. They are invariably made too soon.
The only way to atone for being occasionally a little overdressed is by being always absolutely overeducated.
To be premature is to be perfect.
Any preoccupation with ideas of what is right or wrong in conduct shows an arrested intellectual development.
Ambition is the last refuge of the failure.
A truth ceases to be true when more than one person believes in it.
In examinations the foolish
Pages