You are here
قراءة كتاب Shorter Prose Pieces
تنويه: تعرض هنا نبذة من اول ١٠ صفحات فقط من الكتاب الالكتروني، لقراءة الكتاب كاملا اضغط على الزر "اشتر الآن"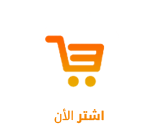 own incommunicable artistic essence—by that selection of truth which we call style, and that relation of values which is the draughtsmanship of painting, by the whole quality of the workmanship, the arabesque of the design, the splendour of the colour, for these things are enough to stir the most divine and remote of the chords which make music in our soul, and colour, indeed, is of itself a mystical presence on things, and tone a kind of sentiment . . . all these poems aim, as I said, at producing a purely artistic effect, and have the rare and exquisite quality that belongs to work of that kind; and I feel that the entire subordination in our aesthetic movement of all merely emotional and intellectual motives to the vital informing poetic principle is the surest sign of our strength.
But it is not enough that a work of art should conform to the aesthetic demands of the age: there should be also about it, if it is to give us any permanent delight, the impress of a distinct individuality. Whatever work we have in the nineteenth century must rest on the two poles of personality and perfection. And so in this little volume, by separating the earlier and more simple work from the work that is later and stronger and possesses increased technical power and more artistic vision, one might weave these disconnected poems, these stray and scattered threads, into one fiery-coloured strand of life, noting first a boy's mere gladness of being young, with all its simple joy in field and flower, in sunlight and in song, and then the bitterness of sudden sorrow at the ending by Death of one of the brief and beautiful friendships of one's youth, with all those unanswered lodgings and questionings unsatisfied by which we vex, so uselessly, the marble face of death; the artistic contrast between the discontented incompleteness of the spirit and the complete perfection of the style that expresses it forming the chief element of the aesthetic charm of these particular poems;—and then the birth of Love, and all the wonder and the fear and the perilous delight of one on whose boyish brows the little wings of love have beaten for the first time; and the love-songs, so dainty and delicate, little swallow-flights of music, and full of such fragrance and freedom that they might all be sung in the open air and across moving water; and then autumn, coming with its choirless woods and odorous decay and ruined loveliness, Love lying dead; and the sense of the mere pity of it.
Pages