You are here
قراءة كتاب The Continental Monthly, Vol. 2, No 3, September, 1862 Devoted to Literature and National Policy.
تنويه: تعرض هنا نبذة من اول ١٠ صفحات فقط من الكتاب الالكتروني، لقراءة الكتاب كاملا اضغط على الزر "اشتر الآن"
The Continental Monthly, Vol. 2, No 3, September, 1862 Devoted to Literature and National Policy.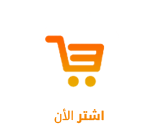 irradiate the plain face of Molly O'Molly.
After all, what a dull, monotonous life ours would be, if within this outer life there were not the inner life, the 'wheel within the wheel,' as in Ezekiel's vision. Though this inner wheel is 'lifted up whithersoever the spirit' wills 'to go,' the outer—unlike that in the vision—is not also lifted up; perhaps hereafter it will be.
The Mohammedans believe that, although unseen by mortals, 'the decreed events of every man's life are impressed in divine characters on his forehead.' If so, I shouldn't wonder if there was generally a large margin of forehead left, unless there is a great deal of repetition.... The record (not the prophecy) of the inner life, though it is hieroglyphed on the whole face too, is a scant one; not because there is but little to record, but because only results are chronicled. Like the Veni, vidi, vici, of Cæsar. Veni; nothing of the weary march. Vidi; nothing of the doubts, fears, and anxieties. Vici; nothing of the fierce struggle.
One thing is certain; though we can not read the divine imprint on the forehead, we know that either there or on the face, either as prophecy or record, is written, grief. Grief, the burden of the sadly-beautiful song of the poet; yet we find, alas! that grief is grief. And the poet's woe is also the woe of common mortals, though his soul is so strung that every breeze that sweeps over it is changed to melody. The wind that wails, and howls, and shrieks around the corners of streets, among the leafless branches of trees, through desolate houses, is the same wind that sweeps the silken strings of the Æolian harp.
Then there is care, most often traced on the face of woman, the care of responsibility or of work, sometimes of both. A man, however hard he may labor, if he loses a day, does not always find an accumulation of work; but with poor, over-worked woman, it is, work or be overwhelmed with work, as in the punishment of prisoners, it is, pump or drown. I can not understand how women do get along who, with the family of John Rogers' wife, assisted only by the eldest daughter, a girl of thirteen, wash, iron, bake, cook, wash dishes, and sew for the family, coats and pantaloons included, and that too without the help of a machine. Oh! that pile of sewing always cut out, to be leveled stitch by stitch; for, unlike water, it never will find its own level, unless its level be Mont Blanc, for to such a hight it would reach if left to itself. I could grow eloquent on the subject, but forbear.
Croakers to the contrary notwithstanding, there is in the record of our past lives, or in the prophecy of our future, another word than grief or care; it is joy. My friend, could your history be truthfully written, and printed in the old style, are there not many passages that would shine beautifully in golden letters? I say truthfully written; for we are so apt to forget our joys, while we remember our griefs. Perhaps this is because joy and its effects are so evanescent. Leland talks beautifully of 'the perfumed depths of the lotus-word, joyousness;' but in this world we only breathe the perfume. Could we eat the lotus!... The fabled lotus-eater wished never to leave the isle whence he had plucked it. Wrapped in dreamy selfishness, unnerved for the toil of reaching the far-off shore, he grew indifferent to country and friends.... So earth would be to us an enchanted isle. The stern toil by which we are to reach that better land, our home, would become irksome to us. It is well for us that we can only breathe the perfume.
Then, too, the deepest woe we may know—not the highest joy—that is bliss beyond even our capacity of dreaming. Some one, in regard to the ladder Jacob saw in his dream, says: 'But alas! he slept at the foot.' That any ladder should be substantial enough for cumbersome mortality to climb to heaven, was too great an impossibility even for a dream.
But read for yourself the faces that swirl through the streets of a city. Now and then there is one on which the results of all evil passions are traced. Were it not for the brute in it, it might be mistaken for the face of a fiend. Though such are few, too many bear the impress of at least one evil passion. Every passion, unbitted and unbridled, hurries the soul bound to it—as Mazeppa was bound to the wild horse—to certain destruction.... But I—as all things hasten to the end—will mention one word more—the finis of the prophecy—the stamp on the seal of the record—Death.... We will not dwell on it. Who more than glances at the finis, who studies the plain word stamped on the seal?
X.
I have read of a young Indian girl, disguised as her lover, whom she had assisted to escape from captivity, fleeing from her pursuers, till she reached the brink of a deep ravine; before her is a perpendicular wall of rock; behind, the foe, so near that she can hear the crackling of the dry branches under their tread; yet nearer they come; she almost feels their breath on her cheek; it is useless to turn at bay; there is hardly time to measure with her eye the depth of the ravine, or its width. A step back, another forward, an almost superhuman leap, and she has cleared the awful chasm.... 'Look before you leap,' is one of caution's maxims. We may stand looking till it is too late to leap. There are times when we must put our 'fate to the touch, to win or lose it all;' there are times when doubt, hesitation, caution is certain destruction. You are crossing a frozen pond, firm by the shore, but as you near the centre, the ice beneath your feet begins to crack; hesitate, attempt to retrace your steps, and you are gone. Did you ever cross a rapid stream on an unhewn foot-log? You looked down at the swift current, stopped, turned back, and over you went. You would climb a steep mountain-side. Half-way up, look not from the dizzy hight, but press on, grasping every tough laurel and bare root; but hasten, the laurel may break, and you lose your footing. 'If thy heart fail thee, climb not at all;' but once resolved to climb, leave thy caution at the foot. Before you give battle to the enemy, be cautious, reckon well your chances of winning or losing; above all, be sure of the justice of your cause; but once flung into the fierce fight, then with 'Dieu et mon droit!' for your battle-cry, let not 'discretion' be any 'part of' your 'valor.'
Then your careful, hesitating people are cautious where there is no need of caution, they feel their way on the highways and by-ways of life, as you have seen a person when fording a stream with whose bed he was unacquainted. I'd rather fall down and pick myself up a dozen times a day, than thus grope my way along.
There is Nancy Primrose. I have good reason to remember her. She was, in my childhood, always held up to me as a pattern. She used to come to school with such smooth, clean pantalets, while mine were splashed with mud, drabbled by the wet grass, or all wrinkles from having been rolled up. She would go around a rod to avoid a mud-puddle, or if she availed herself of the board laid down for the benefit of pedestrians, she never, as I was sure to do, stepped on one end, so the other came down with a splash. The starch never was taken out of her sun-bonnet by the rain, for if there was 'a cloud as big as a man's hand,' she took an umbrella. It was well that she never climbed the mountain-side, for she would have surely fallen. It was well that she never crossed a foot-log, unless it was hewn and had a railing, for she would have certainly been ducked. It was well she never went on thin ice, (she didn't venture till the other girls had tried it,) she would have broken through. Her caution, I must say,
Pages