You are here
قراءة كتاب Nearly Lost but Dearly Won
تنويه: تعرض هنا نبذة من اول ١٠ صفحات فقط من الكتاب الالكتروني، لقراءة الكتاب كاملا اضغط على الزر "اشتر الآن"
Nearly Lost but Dearly Won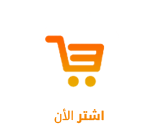 Rev Theodore P Wilson
"Nearly Lost but Dearly Won"
---
Chapter One.
Esau Tankardew.
Certainly, Mr Tankardew was not a pattern of cleanliness, either in his house or his person. Someone had said of him sarcastically, "that there was nothing clean in his house but his towels;" and there was a great deal of truth in the remark. He seemed to dwell in an element of cobwebs; the atmosphere in which he lived, rather than breathed, was apparently a mixture of fog and dust. Everything he had on was faded—everything that he had about him was faded—the only dew that seemed to visit the jaded-looking shrubs in the approach to his dwelling was mildew. Dilapidation and dinginess went hand-in-hand everywhere: the railings round the house were dilapidated—some had lost there points, others came to an abrupt conclusion a few inches above the stone-work from which they sprang; the steps were dilapidated—one of them rocked as you set your foot upon it, and the others sloped inwards so as to hold treacherous puddles in wet weather to entrap unwary visitors; the entrance hall was dilapidated; if ever there had been a pattern to the paper, it had now retired out of sight and given place to irregular stains, which looked something like a vast map of a desolate country, all moors and swamps; the doors were dilapidated, fitting so badly, that when the front door opened a sympathetic clatter of all the lesser ones rang through the house; the floors were dilapidated, and afforded ample convenience for easy egress and ingress to the flourishing colonies of rats and mice which had established themselves on the premises; and above all, Mr Tankardew himself was dilapidated in his dress, and in his whole appearance and habits—his very voice was dilapidated, and his words slipshod and slovenly.
And yet Mr Tankardew was a man of education and a gentleman, and you knew it before you had been five minutes in his company. He was the owner of the house he lived in, on the outskirts of the small town of Hopeworth, and also of considerable property in the neighbourhood. Amongst other possessions, he was the landlord of two houses of some pretensions, a little out in the country, which were prettily situated in the midst of shrubberies and orchards. In one of these houses lived a Mr Rothwell, a gentleman of independent means; in the other a Mrs Franklin, the widow of an officer, with her daughter Mary, now about fifteen years of age.
Mr Tankardew had settled in his present residence some ten years since. Why he bought it nobody knew, nor was likely to know; all that people were sure of was that he had bought it, and pretty cheap too, for it was not a house likely to attract any one who appreciated comfort or liveliness; moreover, current report said that it was haunted. Still, it was for sale, and it passed somehow or other into Mr Tankardew's hands, and Mr Tankardew's hands and whole person passed into it; and here he was now with his one old servant, Molly Gilders, a shade more dingy and dilapidated than himself. Several persons put questions to Molly about her master, but found it a very discouraging business, so they gave up the attempt as hopeless, and it remained an unexplained mystery why Mr Tankardew came to Hopeworth, and where he came from. As for questioning the old gentleman himself, no one had the hardihood to undertake it; and indeed he gave them little opportunity, as he very rarely showed his face out of his own door; so rumour had to say what it pleased, and among other things, rumour said that the old dressing-gown in which he was ordinarily seen was never off duty, either day or night.
Mr Tankardew employed no agent, but collected his own rents; which he required to be paid to himself half-yearly, in the beginning of January and July, at his own residence.
It was on one crisp, frosty, cheery January morning that Mr Rothwell, and his son Mark, a young lad of eighteen, were ushered into Mr Tankardew's sitting-room; if that could be properly called a sitting-room, in which nobody seemed ever to sit, to judge by the deep unruffled coating of dust which reposed on every article, the chairs included. Respect for their own garments caused father and son to stand while they waited for their landlord; but, before he made his appearance, two more visitors were introduced, or rather let into the room by old Molly, who, considering her duty done when she had given them an entrance into the apartment, never troubled herself as to their further comfort and accommodation.
A strange contrast were these visitors to the old room and its furniture. Mr Rothwell was a tall and rather portly man with a pleasant countenance, a little flushed, indicating a somewhat free indulgence in what is certainly miscalled "good living." The cast of his features was that of a person easy-going, good-tempered, and happy; but a line or two of care here and there, and an occasional wrinkling up of the forehead showed that the surface was not to be trusted. Mark, his son, was like him, and the very picture of good humour and light-heartedness; so buoyant, indeed, that at times he seemed indebted to spirits something more than "animal." But the brightness had not yet had any of the gilding rubbed off—everyone liked him, no one could be dull where he was. Mrs Franklin, how sweet and lovable her gentle face! You could tell that, whatever she might have lost, she had gained grace—a glow from the Better Land gave her a heavenly cheerfulness. And Mary—she had all her mother's sweetness without the shadow from past sorrows, and her laugh was as bright and joyous as the sunlit ripple on a lake in summer time.
The Rothwells and Franklins, as old friends, exchanged a hearty but whispered greeting.
"I daren't speak out loud," said Mark to Mary, "for fear of raising the dust, for that'll set me sneezing, and then good-bye to one another; for the first sneeze 'll raise such a cloud that we shall never see each other till we get out of doors again."
"O Mark, don't be foolish! You'll make me laugh, and we shall offend poor Mr Tankardew; but it is very odd. I never was here before, but mamma wished me to come with her, as a sort of protection, for she's half afraid of the old gentleman."
"Your first visit to our landlord, I think?" said Mr Rothwell.
"Yes," replied Mrs Franklin. "I sent my last half-year's rent by Thomas, but as there are some little alterations I want doing at the house, and Mr Tankardew, I'm told, will never listen to anything on this subject second-hand, I have come myself and brought Mary with me."
"Just exactly my own case," said Mr Rothwell; "and Mark has given me his company, just for the sake of the walk. I think you have never met our landlord?"
"No, never!—and I must confess that I feel considerably relieved that our interview will be less private than I had anticipated."
Further conversation was interrupted by the entrance of Mr Tankardew himself. He was tall and very grey, with strongly-marked features, and deeply-furrowed cheeks and forehead. His eyes were piercing and restless, but there was a strange gentleness of expression about the mouth, which might lead one, when viewing his countenance as a whole, to gather that he was one who, though often deceived, must still trust and love. He had on slippers and worsted stockings, but neither of them were pairs. He wore an old black handkerchief with the tie half-way towards the back of his neck, while a very long and discoloured dressing-gown happily shrouded from view a considerable portion of his lower raiment.
The room in which he met his tenants was thoroughly in keeping with its owner: old and dignified, panelled in dark wood, with a curiously-carved chimneypiece, and a ceiling apparently
Pages