You are here
قراءة كتاب Browning's Heroines
تنويه: تعرض هنا نبذة من اول ١٠ صفحات فقط من الكتاب الالكتروني، لقراءة الكتاب كاملا اضغط على الزر "اشتر الآن"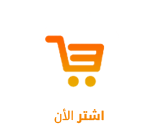 BROWNING'S
HEROINES
by

ETHEL COLBURN MAYNE
WITH FRONTISPIECE & DECORATIONS
BY MAXWELL ARMFIELD
LONDON
CHATTO & WINDUS
1913
---
PREFACE
When this book was projected, some one asked, "What is there to say about Browning's heroines beyond what he said himself?"—and the question, though it could not stay me, did chill momentarily my primal ardour. Soon, however, the restorative answer presented itself. "If there were nothing to say about Browning's heroines beyond what he said himself, it would be a bad mark against him." For to suggest—to open magic casements—surely is the office of our artists in every sort: thus, for them to say all that there is to say about anything is to show the casement stuck fast, as it were, and themselves battering somewhat desperately to open it. Saying the things "about" is the other people's function. It is as if we suddenly saw a princess come out upon her castle-walls, and hymned that fair emergence, which to herself is nothing.
---
Browning, I think, is "coming back," as stars come back. There has been the period of obscuration. Seventeen years ago, when the Yellow Book and the National Observer were contending for les jeunes, Browning was, in the more "precious" côterie, king of modern poets. I can remember the editor of that golden Quarterly reading, declaiming, quoting, almost breathing, Browning! It was from Henry Harland that this reader learnt to read The Ring and the Book: "Leave out the lawyers and the Tertium Quid, and all after Guido until the Envoi." It was Henry Harland who would answer, if one asked him what he was thinking of:
"And thinking too—oh, thinking, if you like,
How utterly dissociated was I. . . ."

—regardless of all aptitude in the allusion, making it simply because it "burned up in his brain," just as days "struck fierce 'mid many a day struck calm" were always his days of excitement. . . . A hundred Browning verses sing themselves around my memories of the flat in Cromwell Road.
Misconceptions was swung forth with gesture that figured swaying branches:
"This is a spray the bird clung to. . . ."

You were to notice how the rhythms bent and tossed like boughs in that first stanza—and to notice, also, how regrettable the second stanza was. Nor shall I easily let slip the memory of Apparent Failure, thus recited. He would begin at the second verse, the "Doric little Morgue" verse. You were not to miss the great "phrase" in
"The three men who did most abhor
Their lives in Paris yesterday. . . ."

—but you were to feel, scarce less keenly, the dire descent to bathos in "So killed themselves." It was almost the show-example, he would tell you, of Browning's chief defect—over-statement.
"How did it happen, my poor boy?
You wanted to be Bonaparte,
And have the Tuileries for toy,
And could not, so it broke your heart. . . ."

How compassionately he would give that forth! "A screen of glass, you're thankful for"; "Be quiet, and unclench your fist"; "Poor men God made, and all for this!"—the phrases (how alert we were for the "phrase" in those days) would fall grave and vibrant from the voice with its subtle foreign colouring: you could always infuriate "H. H." by telling him he had a foreign accent.
Those were Browning days; and now these are, or soon shall be. Two or three years since, to quote him was, in the opinion of a Standard reviewer, to write yourself down a back-number, as they say. I preserve the cutting which damns with faint praise some thus antiquated short stories of 1910. Browning and Wagner were so obsolete! . . . How young that critic must have been—so young that he had never seen a star return. Quite differently they come back—or is it quite the same? Soon we shall be able to judge, for this star is returning, and—oh wonder!—is trailing clouds of glory of the very newest cut. The stars always do that, this watcher fancies, and certainly Browning, like the Jub-jub, was ages ahead of the fashion. His passport for to-day is dated up to the very hour—for though he could be so many other things besides, one of his achievements, for us, will prove to have been that he could be so "ugly." That would not have been reckoned among his glories in the Yellow Book-room; but the wheel shall come full circle—we shall be saying all this, one day, the other way round. For, as Browning consoles, encourages, and warns us by showing in Fifine,[x:1] each age believes—and should believe—that to it alone the secret of true art has been whispered.
11 Holland Road,
Kensington, W.
---
FOOTNOTES:
[x:1] I write far from my books, but the passage will be easily found or recalled.
---
CONTENTS
Pages