You are here
قراءة كتاب The King's Own
تنويه: تعرض هنا نبذة من اول ١٠ صفحات فقط من الكتاب الالكتروني، لقراءة الكتاب كاملا اضغط على الزر "اشتر الآن"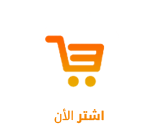 Captain Frederick Marryat
"The King's Own"
---
Chapter One.
However boldly their warm blood was spilt,
Their life was shame, their epitaph was guilt;
And this they knew and felt, at least the one,
The leader of the hand he had undone—
Who, born for better things, had madly set
His life upon a cast, which linger'd yet.
Byron.

There is perhaps no event in the annals of our history which excited more alarm at the time of its occurrence, or has since been the subject of more general interest, than the Mutiny at the Nore, in the year 1797. Forty thousand men, to whom the nation looked for defence from its surrounding enemies, and in steadfast reliance upon whose bravery it lay down every night in tranquillity,—men who had dared everything for their king and country, and in whose breasts patriotism, although suppressed for the time, could never be extinguished,—irritated by ungrateful neglect on the one hand, and by seditious advisers on the other, turned the guns which they had so often manned in defence of the English flag against their own countrymen and their own home, and, with all the acrimony of feeling ever attending family quarrels, seemed determined to sacrifice the nation and themselves, rather than listen to the dictates of reason and of conscience.
Doubtless there is a point at which endurance of oppression ceases to be a virtue, and rebellion can no longer be considered as a crime; but it is a dangerous and intricate problem, the solution of which had better not be attempted. It must, however, be acknowledged, that the seamen, on the occasion of the first mutiny, had just grounds of complaint, and that they did not proceed to acts of violence until repeated and humble remonstrance had been made in vain.
Whether we act in a body or individually, such is the infirmity and selfishness of human nature, that we often surrender to importunity that which we refuse to the dictates of gratitude,—yielding for our own comfort, to the demands of turbulence, while quiet unpretending merit is overlooked and oppressed, until, roused by neglect, it demands, as a right, what policy alone should have granted as a favour.
Such was the behaviour, on the part of government, which produced the mutiny at the Nore.
What mechanism is more complex than the mind of man? And as, in all machinery, there are wheels and springs of action not apparent without close examination of the interior, so pride, ambition, avarice, love, play alternately or conjointly upon the human mind, which, under their influence, is whirled round like the weathercock in the hurricane, only pointing for a short time in one direction, but for that time steadfastly. How difficult, then, to analyse the motives and inducements which actuated the several ringleaders in this dreadful crisis!
Let us, therefore, confine ourselves to what we do really know to have been the origin of discontent in one of these men, whose unfortunate career is intimately connected with this history.
Edward Peters was a man of talent and education. He had entered on board the — in a fit of desperation, to obtain the bounty for a present support, and his pay as a future provision for his wife, and an only child, the fruit of a hasty and unfortunate marriage. He was soon distinguished as a person of superior attainments; and instead of being employed, as a landsman usually is, in the afterguard, or waist, of the ship, he was placed under the orders of the purser and captain's clerk as an amanuensis. In this capacity he remained two or three years, approved of and treated with unusual respect by the officers, for his gentlemanlike appearance and behaviour: but unfortunately a theft had been committed,—a watch, of trifling value, had been purloined from the purser's cabin; and, as he was the only person, with the exception of the servant, who had free ingress and egress, suspicion fell upon him—the more so as, after every search that could be made had proved ineffectual, it was supposed that the purloined property had been sent on shore to be disposed of by his wife, who, with his child, had frequently been permitted to visit him on board.
Summoned on the quarter-deck—cross-examined, and harshly interrogated—called a scoundrel by the captain before conviction,—the proud blood mantled in the cheeks of one who, at that period, was incapable of crime. The blush of virtuous indignation was construed into presumptive evidence of guilt. The captain,—a superficial, presuming, pompous, yet cowardly creature, whose conduct assisted in no small degree to excite the mutiny on board of his own ship,—declared himself quite convinced of Peters's guilt, because he blushed at the bare idea of being suspected; and punishment ensued, with all the degradation allotted to an offence which is never forgiven on board of a man-of-war.
There is, perhaps, no crime that is attended with such serious consequences on board a ship as theft. A succession of thefts undiscovered will disintegrate a ship's company, break up the messes, destroy all confidence and harmony, and occasion those who have been the dearest friends to become the greatest enemies: for whom can a person suspect, when he has lost his property, in so confined a space, but those who were acquainted with its being in his possession, and with the place in which it was deposited?—and who are these but his own messmates, or those in whom he most confided? After positive conviction, no punishment can be too severe for a crime that produces such mischief; but to degrade a man by corporal punishment, to ruin his character, and render him an object of abhorrence and contempt, in the absence of even bare presumptive evidence, was an act of cruelty and injustice, which could excite but one feeling; and, from that day, the man who would have gloried in dying for his country, became a discontented, gloomy, and dangerous subject.
The above effect would have been produced in any man; but to Peters, whose previous history we have yet to narrate, death itself would have been preferable. His heart did not break, but it swelled with contending passions, till it was burst and riven with wounds never to be cicatrised. Suffering under the most painful burthen that can oppress a man who values reputation, writhing with the injustice of accusation when innocent, of conviction without proof, and of punishment unmerited, it is not to be wondered at that Peters took the earliest opportunity of deserting from the ship.
There is a particular feeling pervading animal nature, from which man himself is not exempt. Indeed, with all his boasted reason, man still inherits too many of the propensities of the brute creation. I refer to that disposition which not only inclines us to feel satisfaction at finding we have companions in misfortune, but too often stimulates us to increase the number by our own exertions. From the stupendous elephant, down to the smallest of the feathered tribe, all will act as a decoy to their own species, when in captivity themselves; and, in all compulsory service, which may be considered a species of captivity, man proves that he is imbued with the same propensity. Seamen that have been pressed themselves into the navy, are invariably the most active in pressing others; and both soldiers and sailors have a secret pleasure in recapturing a deserter, even at the very time when they are watching an opportunity to desert themselves.
The bonds of friendship seem destroyed when this powerful and brutal feeling is called into action; and, as has frequently occurred in the service, before and since, the man who was selected by Peters as his most intimate friend, the man with whom he had consulted, and to whom he had confided his plans for desertion, gave information of the retreat of his wife
Pages