You are here
قراءة كتاب Snarleyyow or The Dog Fiend
تنويه: تعرض هنا نبذة من اول ١٠ صفحات فقط من الكتاب الالكتروني، لقراءة الكتاب كاملا اضغط على الزر "اشتر الآن"
Snarleyyow or The Dog Fiend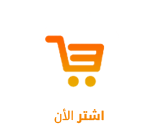 Captain Marryat
"Snarleyyow"
---
Chapter One.
Introduction of Divers Parties and a Red-Herring.
It was in the month of January, 1699, that a one-masted vessel, with black sides, was running along the coast near Beachy Head, at the rate of about five miles per hour. The wind was from the northward and blew keenly, the vessel was under easy sail, and the water was smooth. It was now broad daylight, and the sun rose clear of clouds and vapour; but he threw out light without heat. The upper parts of the spars, the hammock rails, and the small iron guns which were mounted on the vessel's decks, were covered with a white frost. The man at the helm stood muffled up in a thick pea-jacket and mittens, which made his hands appear as large as his feet. His nose was a pug of an intense bluish red, one tint arising from the present cold, and the other from the preventive checks which he had been so long accustomed to take to drive out such an unpleasant intruder. His grizzled hair waved its locks gently to the wind, and his face was distorted with an immoderate quid of tobacco which protruded his right cheek. This personage was second officer and steersman on board of the vessel, and his name was Obadiah Coble. He had been baptised Obadiah about sixty years before; that is to say, if he had been baptised at all. He stood so motionless at the helm, that you might have imagined him to have been frozen there as he stood, were it not that his eyes occasionally wandered from the compass on the binnacle to the bows of the vessel, and that the breath from his mouth, when it was thrown out into the clear frosty air, formed a smoke like to that from the spout of a half-boiling tea-kettle.
The crew belonging to the cutter, for she was a vessel in the service of his Majesty, King William the Third, at this time employed in protecting his Majesty's revenue against the importation of alamodes and lutestrings, were all down below at their breakfasts, with the exception of the steersman and lieutenant-commandant, who now walked the quarter-deck, if so small an extent of plank could be dignified with such a name. He was a Mr Cornelius Vanslyperken, a tall meagre-looking personage, with very narrow shoulders and very small head. Perfectly straight up and down, protruding in no part, he reminded you of some tall parish pump, with a great knob at its top. His face was gaunt, cheeks hollow, nose and chin showing an affection for each other, and evidently lamenting the gulf between them which prevented their meeting. Both appear to have fretted themselves to the utmost degree of tenuity from disappointment in love: as for the nose it had a pearly round tear hanging at its tip, as if it wept. The dress of Mr Vanslyperken was hidden in a great coat, which was very long, and buttoned straight down. This great coat had two pockets on each side, into which its owner's hands were deeply inserted, and so close did his arms lie to his sides, that they appeared nothing more than as would battens nailed to a topsail yard. The only deviation from the perpendicular was from the insertion of a speaking-trumpet under his left arm, at right angles with his body. It had evidently seen much service, was battered, and the black Japan worn off in most parts of it. As we have said before, Mr Vanslyperken walked his quarter-deck. He was in a brown study, yet looked blue. Six strides brought him to the taffrail of the vessel, six more to the bows, such was the length of his tether—and he turned and turned again.
But there was another personage on the deck, a personage of no small importance, as he was all in all to Mr Vanslyperken; and Mr Vanslyperken was all in all to him; moreover, we may say, that he is the hero of the tail. This was one of the ugliest and most ill-conditioned curs which had ever been produced: ugly in colour; for he was of a dirty yellow, like the paint served out to decorate our men-of-war by his Majesty's dockyards;—ugly in face; for he had one wall-eye, and was so far under-jawed as to prove that a bull-dog had had something to do with his creation;—ugly in shape; for although larger than a pointer, and strongly built, he was coarse and shambling in his make, with his fore legs bowed out. His ears and tail had never been docked which was a pity as the more you curtailed his proportions the better looking the cur would have been. But his ears, although not cut, were torn to ribbons by the various encounters with dogs on shore, arising from the acidity of his temper. His tail had lost its hair from an inveterate mange, and reminded you of the same appendage to a rat. Many parts of his body were bared from the same disease. He carried his head and tail low, and had a villainous sour look. To the eye of a casual observer, there was not one redeeming quality that would warrant his keep; to those who knew him well, there were a thousand reasons why he should be hanged. He followed his master with the greatest precision and exactitude, walking aft as he walked aft, and walking forward with the same regular motion, turning when his master turned, and, moreover, turning in the same direction; and, like his master, he appeared to be not a little nipped with the cold, and, as well as he, in a state of profound meditation. The name of this uncouth animal was very appropriate to his appearance, and to his temper. It was Snarleyyow.
At last, Mr Vanslyperken gave vent to his pent-up feelings. "I can't, I won't stand this any longer," muttered the lieutenant, as he took his six strides forward. At this first sound of his master's voice the dog pricked up the remnants of his ears, and they both turned aft. "She has been now fooling me for six years;" and as he concluded this sentence, Mr Vanslyperken and Snarleyyow had reached the taffrail, and the dog raised his tail to the half cock.
They turned, and Mr Vanslyperken paused a moment or two, and compressed his thin lips; the dog did the same. "I will have an answer, by all that's blue!" was the ejaculation of the next six strides. The lieutenant stopped again, and the dog looked up in his master's face; but it appeared as if the current of his master's thoughts was changed, for the current of keen air reminded Mr Vanslyperken that he had not yet had his breakfast.
The lieutenant leant over the hatchway, took his battered speaking-trumpet from under his arm, and putting it to his mouth, the deck reverberated with, "Pass the word for Smallbones forward." The dog put himself in a baying attitude, with his fore feet on the coamings of the hatchway, and enforced his master's orders with a deep-toned and measured bow, wow, wow.
Smallbones soon made his appearance, rising from the hatchway like a ghost; a thin, shambling personage, apparently about twenty years old; a pale, cadaverous face, high cheekbones, goggle eyes, with lank hair very thinly sown upon a head which, like bad soil, would return but a scanty harvest. He looked like Famine's eldest son just arriving to years of discretion. His long lanky legs were pulled so far through his trousers, that his bare feet, and half way up to his knees, were exposed to the chilling blast. The sleeves of his jacket were so short, that four inches of bone above his wrist were bared to view; hat he had none; his ears were very large, and the rims of them red with cold, and his neck was so immeasurably long and thin, that his head appeared to topple for want of support. When he had come on deck, he stood with one hand raised to his forehead, touching his hair instead of his hat, and the other occupied with a half-roasted red-herring. "Yes, sir," said Smallbones, standing before his master.
"Be quick!" commenced the lieutenant; but here his attention was directed to the red-herring by Snarleyyow, who raised his head and snuffed at its fumes. Among other
Pages