You are here
قراءة كتاب The Harbours of England
تنويه: تعرض هنا نبذة من اول ١٠ صفحات فقط من الكتاب الالكتروني، لقراءة الكتاب كاملا اضغط على الزر "اشتر الآن"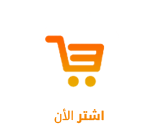 Library Edition

THE COMPLETE WORKS OF JOHN RUSKIN


STONES OF VENICE
Volume III
GIOTTO
LECTURES ON ARCHITECTURE
HARBOURS OF ENGLAND
A JOY FOREVER


NATIONAL LIBRARY ASSOCIATION
NEW YORK
CHICAGO
---
THE COMPLETE WORKS
OF
JOHN RUSKIN

VOLUME X


GIOTTO AND HIS WORKS
LECTURES ON ARCHITECTURE
THE HARBORS OF ENGLAND
POLITICAL ECONOMY OF ART
(A Joy Forever)
Transcriber's Note
There was one instance each of 'sea-shell' and 'seashell'. These have not been changed.
The engravings have been shown as thumbnails 400 pixels wide. These are hyperlinked to bigger images 1200 pixels wide.
---
THE HARBORS OF ENGLAND.
---
CONTENTS.
---
EDITOR'S PREFACE.
"Turner's Harbors of England," as it is generally called, is a book which, for various reasons, has never received from readers of Mr. Ruskin's writings the attention it deserves. True, it has always been sought after by connoisseurs, and collectors never fail with their eleven or twelve guineas whenever a set of Artist's Proofs of the First Edition of 1856 comes into the market. But to the General Reader the book with its twelve exquisitely delicate mezzotints—four of which Mr. Ruskin has declared to be among the very finest executed by Turner from his marine subjects—is practically unknown.
The primary reason for this neglect is not far to seek. Since 1877 no new edition of the work has been published, and thus it has gradually passed from public knowledge, though still regarded with lively interest by those to whom Mr. Ruskin's words—particularly words written in further unfolding of the subtleties of Turner's art—at all times appeal so strongly.
In his own preface Mr. Ruskin has told us all that in
Pages