You are here
قراءة كتاب The Botanical Magazine, Vol. 06 Or, Flower-Garden Displayed
تنويه: تعرض هنا نبذة من اول ١٠ صفحات فقط من الكتاب الالكتروني، لقراءة الكتاب كاملا اضغط على الزر "اشتر الآن"
The Botanical Magazine, Vol. 06 Or, Flower-Garden Displayed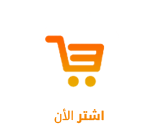 THE
Botanical Magazine

;
OR,
Flower-Garden Displayed:
IN WHICH
The most Ornamental Foreign Plants, cultivated in the Open Ground, the Green-House, and the Stove, are accurately represented in their natural Colours.
TO WHICH ARE ADDED,
Their Names, Class, Order, Generic and Specific Characters, according to the celebrated Linnæus; their Places of Growth, and Times of Flowering:
TOGETHER WITH
THE MOST APPROVED METHODS OF CULTURE.
A WORK
Intended for the Use of such Ladies, Gentlemen, and Gardeners, as wish to become scientifically acquainted with the Plants they cultivate.
By WILLIAM CURTIS,
Author of the Flora Londinensis.
VOL. VI.
---
———————"nor thou disdain
To check the lawless riot of the trees,
To plant the grove, or turn the barren mould
Oh happy he, whom, when his years decline,
(His fortune and his fame by worthy means
Attain'd, and equal to his mod'rate mind;
His life approv'd by all the wise and good,
Even envy'd by the vain) the peaceful groves
Of Epicurus, from this stormy world
Hereine in rest; of all ungrateful cares
Absolv'd, and sacred from the selfish crowd.
Happiest of men I if the same soil invites
A chosen few, companions of his youth,
Once fellow-rakes perhaps now rural friends;
With whom in easy commerce to pursue
Nature's free charms, and vie for Sylvan fame
A fair ambition; void of strife, or guile,
Or jealousy, or pain to be outdone.
Who plans th'enchanted garden, who directs
The visto best, and best conducts the stream;
Whose groves the fastest thicken, and ascend;
Whom first the welcome spring salutes; who shews
The earliest bloom, the sweetest proudest charms
Of Flora; who best gives Pomona's juice
To match the sprightly genius of Champain."
ARMSTRONG.
---
LONDON:
Printed by Couchman and Fry, Throgmorton-Street. For W. CURTIS, No 3, St. George's-Crescent, Black-Friars-Road; And Sold by the principal Booksellers in Great-Britain and Ireland.
M DCC XCIII.
---


CONTENTS
Pages