You are here
قراءة كتاب Pagan and Christian Rome
تنويه: تعرض هنا نبذة من اول ١٠ صفحات فقط من الكتاب الالكتروني، لقراءة الكتاب كاملا اضغط على الزر "اشتر الآن"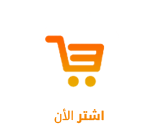 Transcriber's Notes
Footnotes have been moved to the end of the text.
Greek transliterations can be found by hovering the mouse over the greek text.
Typographical errors have been corrected, this is indicated in the html , hover with the mouse over the word for an explanation.
---
PAGAN AND CHRISTIAN
ROME
BY
AUTHOR OF "ANCIENT ROME IN THE LIGHT OF RECENT DISCOVERIES"
PROFUSELY ILLUSTRATED
BOSTON AND NEW YORK
HOUGHTON, MIFFLIN AND COMPANY
The Riverside Press, Cambridge
1893
---
Copyright, 1892,
BY HOUGHTON, MIFFLIN & CO.
All rights reserved.
The Riverside Press, Cambridge, Mass., U.S.A.
Electrotyped and Printed by H.O. Houghton & Co.
---
---
| | |
| --- | --- |
|   | Page |
|   |   |
| CHAPTER I. |   |
| The Transformation of Rome from a Pagan into a Christian City. | 1 |
|   |   |
| CHAPTER II. |   |
| Pagan Shrines and Temples. | 51 |
|   |   |
| CHAPTER III. |   |
| Christian Churches. | 107 |
|   |   |
| CHAPTER IV. |   |
| Imperial Tombs. | 168 |
|   |   |
| CHAPTER V. |   |
| Papal Tombs. | 209 |
|   |   |
| CHAPTER VI. |   |
| Pagan Cemetries. | 253 |
|   |   |
| CHAPTER VII. |   |
| Christian Cemetries. | 306 |
|   |   |
| Ludi Sæculares, Inscription edited by Mommsen | 362 |
---
LIST OF ILLUSTRATIONS
---
FULL-PAGE PLATES



Battle between Constantine and Maxentius

(from a painting
by Giulio , Fransesco Penni, and Raffaellino del Colle)
(Heliotype)
Frontispiece

Arch of Constantine

20

The Translation of S. Cyril's Remains

(fresco in S. Clemente.
done at the order of Maria Macellaria)
32

The Western Summit of the Capitoline Hill

86

Panel from the Arch of Marcus Aurelius

(Heliotype)
90

Plan of Schola above the Catacombs of Callixtus

(from
Nortet's Les Catacombes Romains
118
Plan of Old S. Peter's, showing its relation to the
Circus of Nero
128
Plan of the Graves surrounding that of S. Peter discovered
at the Time of Paul V. (from a rare engraving
by Benedetto Drei, head master mason to the Pope. The site
of the tomb of S. Peter and the Fenestella are indicated by
the author)
132

S. Peter's in 1588.

(from an engraving by Ciampini)
Pages