قراءة كتاب Myths and Legends of Ancient Greece and Rome
تنويه: تعرض هنا نبذة من اول ١٠ صفحات فقط من الكتاب الالكتروني، لقراءة الكتاب كاملا اضغط على الزر "اشتر الآن"
Myths and Legends of Ancient Greece and Rome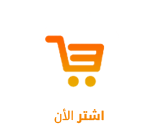 imprisoned Giants, and knowing that they would be able to render him most powerful assistance, he hastened to liberate them. He also called to his aid the Cyclops (sons of Poseidon and Amphitrite),[5] who had only one eye each in the middle of their foreheads, and were called Brontes (Thunder), Steropes (Lightning), and Pyracmon (Fire-anvil). They promptly responded to his summons for help, and brought with them tremendous thunderbolts which the Hecatoncheires, with their hundred hands, hurled down upon the enemy, at the same time raising mighty earthquakes, which swallowed up and destroyed all who opposed them. Aided by these new and powerful allies, Zeus now made a furious onslaught on his enemies, and so tremendous was the encounter that all nature is said to have throbbed in accord with this mighty effort of the celestial deities. The sea rose mountains high, and its angry billows
hissed and foamed; the earth shook to its foundations, the heavens sent forth rolling thunder, and flash after flash of death-bringing lightning, whilst a blinding mist enveloped Cronus and his allies.
And now the fortunes of war began to turn, and victory smiled on Zeus. Cronus and his army were completely overthrown, his brothers despatched to the gloomy depths of the lower world, and Cronus himself was banished from his kingdom and deprived for ever of the supreme power, which now became vested in his son Zeus. This war was called the Titanomachia, and is most graphically described by the old classic poets.
Pages