You are here
قراءة كتاب The Settlers in Canada
تنويه: تعرض هنا نبذة من اول ١٠ صفحات فقط من الكتاب الالكتروني، لقراءة الكتاب كاملا اضغط على الزر "اشتر الآن"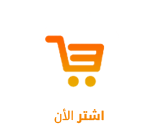 The Project Gutenberg eBook, The Settlers in Canada, by Frederick Marryat
Title: The Settlers in Canada
Author: Frederick Marryat
Release Date: September 3, 2007 [eBook #22496]
Language: English
Character set encoding: ISO-8859-1
***START OF THE PROJECT GUTENBERG EBOOK THE SETTLERS IN CANADA***
E-text prepared by Juliet Sutherland, storm,
and the Project Gutenberg Online Distributed Proofreading Team
(http://www.pgdp.net)
Transcriber's Note:
The Table of Contents was added by the Transcriber.
The page numbers in the image captions do not refer to pages in this e-book. They have been left as in the original.
---
SETTLERS IN CANADA

BY
CAPTAIN MARRYAT

AUTHOR OF "CHILDREN OF THE NEW FOREST," "PETER SIMPLE," "LITTLE
SAVAGE," "NEWTON FOSTER," "PRIVATEERSMAN," "MONSIEUR
VIOLET," ETC., ETC.


WITH ILLUSTRATIONS


GEORGE ROUTLEDGE AND SONS
London: Broadway, Ludgate Hill
New York: 9 Lafayette Place
---
Contents
Pages