You are here
قراءة كتاب Canada
تنويه: تعرض هنا نبذة من اول ١٠ صفحات فقط من الكتاب الالكتروني، لقراءة الكتاب كاملا اضغط على الزر "اشتر الآن"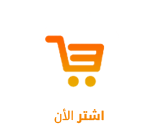 valign="top">
PORTRAIT OF MAISONNEUVE
Ibid.
135
PORTRAIT OF LAVAL, FIRST CANADIAN BISHOP
Ibid.
159

PORTRAIT OF WOLFE
From print in "A Complete History of the Late War," etc. (London and Dublin, 1774), by Wright.
249

PLAN OF OPERATIONS AT SIEGE OF QUEBEC
Made from a more extended plan in "The Universal Magazine" (London, Dec., 1859).
251

MONTCALM AND WOLFE MONUMENT AT QUEBEC
From Dr. Stewart's collection of Quebec photographs.
261

VIEW OF QUEBEC IN 1760
From "The Universal Magazine" (London, 1760).
263

VIEW OF MONTREAL IN 1760
Ibid.
265

PORTRAIT AND AUTOGRAPH OF JOSEPH BRANT (THAYENDANEGEA)
From Stone's "Life of Joseph Brant," original ed. (New York, 1838).
299

PRESCOTT GATE AND BISHOP'S PALACE IN 1800
From a sketch by A. J. Russell in Hawkins's "Pictures of Quebec."
307

PORTRAIT OF LIEUT.-GENERAL SIMCOE
From Dr. Scadding's "Toronto of Old" (Toronto, 1873).
311

PORTRAIT OF MAJ.-GENERAL BROCK
From a picture in possession of J. A. Macdonell, Esq., of Alexandria, Ontario.
323

PORTRAIT OF COLONEL DE SALABERRY
From Fennings Taylor's "Portraits of British Americans" (W. Notman, Montreal, 1865-'67).
Pages