You are here
قراءة كتاب Great Artists, Vol 1.: Raphael, Rubens, Murillo, and Durer
تنويه: تعرض هنا نبذة من اول ١٠ صفحات فقط من الكتاب الالكتروني، لقراءة الكتاب كاملا اضغط على الزر "اشتر الآن"
Great Artists, Vol 1.: Raphael, Rubens, Murillo, and Durer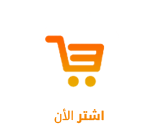 "Art manifests whatever is most exalted, and it manifests it to all."—Taine
BY
JENNIE ELLIS KEYSOR
Author of "Sketches of American Authors"
EDUCATIONAL PUBLISHING COMPANY
boston
New YorkChicagoSan Francisco
Copyrighted
By EDUCATIONAL PUBLISHING COMPANY,
1899.
---
A WORD TO THE TEACHER.
---
The following brief sketches are presented in fear and in hope—in fear lest they prove in no wise adequate for so glorious a subject; in the hope that they may encourage not only the pupil, but the teacher, to study the lives and the works of the great artists and to make every possible effort to have copies of masterpieces ever before them to study and to love.
The field of art study is a wonderful one from which to draw for language work. A double purpose is thus served. Interesting subjects are secured and pupils are given a start in acquiring a knowledge of the beautiful that fortifies them for the sorrows and cares of life; and, what is even better, prevents their own life from being commonplace.
Would the teacher wish to study further, a list of valuable reference books is appended to each sketch, any one of which will greatly assist in acquiring a more extended knowledge of the subject.
In the study of an artist, take care to have a liberal supply of reproductions of his pictures at hand. These may be photographs, half-tones, like the illustrations in this book, or engravings. Good work cannot be done without such pictures.
Above all, work to cultivate a love for good pictures, not to fill young minds with uninspiring facts.
J. E. K.
---
---
RAPHAEL SANTI

"THE PERFECT ARTIST, THE PERFECT MAN."
---
We are about to study Raphael, the most generally praised, the most beautiful, and certainly the most loved of all the painters of the world. When all these delightful things can be truthfully said of one man, surely we may look forward with pleasure to a detailed study of his life and works.
Often in examining the lives of great men we are compelled to pass over some events which, to say the least, are not creditable. Of Raphael this was not true. He was gifted with all admirable qualities, and so many-sided was his genius that, while we think of him first as a painter, we must not forget that he also carved statues, wrote poems, played musical instruments, and planned great buildings.
So much was he endeared to his pupils that, after he grew to be famous, he never went on the streets unless he was followed by an admiring throng of these students, ever ready to do his bidding or to defend his art from any possible attack by malicious critics. He lived at a time when artists were fiercely jealous of each other, and yet wherever he went harmony, like a good angel, walked unseen beside him, making whatever assembly he entered the abode of peace and good-will. It is a beautiful thing that such a strong, lovable man should have had for his name that of the chief of the archangels, Raphael, a name beautiful of sound and ever suggestive of beauty and loveliness.
There seemed to have been special preparation for the birth of this unique character. Not only were his parents of the ideal sort, loving the best things of life and thinking ever of how best to rear the little son that God had given them, but the very country into which he was born was fitted to still further develop his natural tenderness and sweetness of disposition.
Webmo, the birthplace of Raphael, is a secluded mountain town on a cliff on the east slope of the Apennines directly east of Florence. It is in the division known as Umbria, a section noted for its gently broken landscape, such as in later years the artist loved to paint as background for his most beautiful Madonnas. Here the people were shut off from much of the excitement known to commercial towns. They were slower to take up new things than the people in the coast cities where men live by the exchange of goods and, incidentally, of customs. The inhabitants led simple, religious lives. We must remember, too, that hardly fifty miles away was the village of Assisi, where Saint Francis, the purest of men, had lived and labored and where, after his death, a double church had been built to his memory.
To this day there is a spirit of reverence that inspires the visitor to this region. No wonder that, in Raphael's time when this spirit was fresh and strong, it gave a character of piety and sweetness to the works of all the painters of Umbria. From these two causes, the secluded position of the region and the influence of Saint Francis, arose what is called the Umbrian school of painting. All painters belonging to this school made pictures very beautiful and full of fine religious feeling.
One April morning in 1483, to the home of Giovanni Santi, the painter, and his wife Magia, a dear little boy came, as millions of boys and girls have since come, to cheer and to bless. The father and mother were very proud of their little son, and feeling perhaps that a more than ordinary child had been given them, they gave him the name of Raphael, as one of good omen.
If we were to visit, in Urbino, the house where Raphael was born, we would be shown a faded fresco of a Madonna and Child painted by Giovanni and said to be Magia and the child Raphael.
From the earliest years the child was carefully tended. When he was only eight, the fond mother died and left the father to care for his boy alone. In due time a step-mother was brought home. She was a kind woman and loved and cared for the beautiful lad as if he were really her own child. Later when the father died,
Pages