You are here
قراءة كتاب Jubilation, U.S.A.
تنويه: تعرض هنا نبذة من اول ١٠ صفحات فقط من الكتاب الالكتروني، لقراءة الكتاب كاملا اضغط على الزر "اشتر الآن"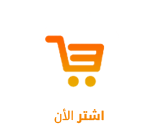 JUBILATION, U.S.A.
By G. L. VANDENBURG
You've heard, I'm sure, about the two Martians who went into a bar, saw a jukebox flashing and glittering, and said to it, "What's a nice girl like you doing in a joint like this?" Well, here's one about two Capellans and a slot-machine....
TORYL pointed the small crypterpreter toward the wooden, horseshoe-shaped sign. The sign's legend was carved in bright yellow letters. Sartan, Toryl's companion, watched up and down the open highway for signs of life. In seconds the small cylindrical mechanism completed the translation.
The sign said:
JUBILATION, U.S.A.!!

The doggondest, cheeriest
little town in America!
The two aliens smiled at each other. Unaccustomed to oral conversation, they exchanged thoughts.
"The crypterpreter worked incredibly fast. The language is quite simple. It would seem safe to proceed. The sign indicates friendliness," thought Toryl, the older of the two Capellans.
"Very well, Brother," replied Sartan, "though I still worry for the safety of the ship."
"Sartan, our instruments tell us that anyone who discovers the ship," Toryl explained, a trifle impatient, "will show a remarkable degree of curiosity before they display any hostility."
Sartan agreed to dismiss his worries and the two aliens began to walk along the barren highway. Before them, at a great distance, they could see a cluster of small frame buildings. When they had walked a hundred feet or more they encountered another sign.
JUBILATION, U.S.A.!!

WELCOME, STRANGER! See America
first and begin with
JUBILATION!
And several hundred feet further two more signs.
THE ROTARY CLUB of Jubilation
welcomes and extends the warm
hand of friendship to you!!!!
You are now entering Paradise, brother!


HOWDY, STRANGER! COME RIGHT
ON IN, STAY AWHILE AND MAKE
YOURSELF TO HOME!

—Jubilation Chamber of
Commerce—
As members of a peaceful race, Toryl and Sartan naturally found the signs encouraging. They walked at a sprightly pace.
A whirring noise behind them brought the two to a halt. They turned to discover a pre-war Chevy choking its way along the road. The aliens edged their way to a gulley along the side of the road. They were confident of a friendly reception but, in the event their calculations had been wrong, they poised themselves to make a break in the direction of their ship.
The ancient Chevy sputtered by. The driver was almost as ancient as the car, a bearded fellow with a stogy stuck between his teeth and a crushed hat on his head.
The driver slowed down when he saw the aliens. "Howdy, strangers!" he yelled cheerily. "Say, ain't you fellers a mite warm in them coveralls?" He cackled merrily, put his foot to the floor and sped on by.
Sartan looked at his companion. "I am sorry, I should not have doubted you, Brother. You were right. These people will welcome our visit. They seem very cordial."
"Good, Sartan. Let us continue."
One hundred yards further they were confronted by still another brace of signs. They stopped once more.
CITY LIMITS
(Gambling allowed)

JUBILATION! Where troubles
never come due, 'cause the
Good Lord takes a likin' to you!

Where gloom and doom are outlawed
and there's never any sadness.

Where a smile lights up the midnight
sky and gives off only gladness!

(Gambling allowed)
The second sign was another in the shape of a horseshoe.
Beyond This Point You Have 4372
Friends You Never Had Before!!!

(Gambling allowed)
Suddenly Toryl stopped and played with several switches and
Pages