You are here
قراءة كتاب The Land of the Long Night
تنويه: تعرض هنا نبذة من اول ١٠ صفحات فقط من الكتاب الالكتروني، لقراءة الكتاب كاملا اضغط على الزر "اشتر الآن"
The Land of the Long Night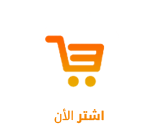 The

Land of the Long Night
---
---
The

Land of the Long Night
By
Paul Du Chaillu
Author of "The Viking Age," "Ivar the Viking," "The
Land of the Midnight Sun," "Exploration
in Equatorial Africa," etc.
Illustrated by M. J. Burns
New York
Charles Scribner's Sons
1901
---
Copyright, 1899,
By Charles Scribner's Sons.



University Press:
John Wilson and Son, Cambridge, U.S.A.

---
TO

EX-CHIEF JUSTICE CHARLES P. DALY
As I write this dedication, dear Judge Daly, a flood of recollections comes over me of unbroken friendship and great kindness on your part and that of your wife, whose memory I venerate and cherish. This friendship has never faltered for a moment, but has grown stronger and stronger as the years have rolled by. Fortunate is the man who wins for himself two such friends! I have never ceased to remember the warm interest you and your noble-hearted wife took from the first in my explorations in Africa. I can only give you in return love and devotion for all the kindness I have experienced at your hands.
Your devoted friend,
Paul Du Chaillu.
September 1,
  1899.
---
Introduction
My Dear Young Folks:
Friend Paul has led many of you into the great Equatorial Forest of Africa. We met there many strange and wild tribes of men, and lived among cannibals and dwarfs or pygmies. We hunted together, and killed many elephants, fierce gorillas, leopards, huge crocodiles, hippopotami, buffalos, antelopes, strange-looking monkeys, wonderful chimpanzees of different varieties,—some of them white, others yellow or black,—and many other kinds of animals.
In this book I am going to take you to a very different part of the world. I am going to lead you towards the far North, to "The Land of the Long Night,"—a land where during a part of the year the sun is not seen, for it does not rise above the horizon, and in some parts of the country does not show itself for sixty-seven days, during which time the moon, stars, and the aurora borealis take its place.
"The Land of the Long Night" is a land of darkness, of snow, of wind, and at times of intense cold; and we shall have a long journey before us, and shall have to change horses and vehicles at many post stations, and at those places we shall get meals and lodgings.
When once in "The Land of the Long Night," we shall roam far and wide—east, west, north—over a vast trackless region, covered with deep snow, drawn by reindeer instead of horses, and sometimes we shall walk or run with skees, which are the snowshoes of that country, and very unlike those used by our Indians.
We shall sleep on the snow in bags made of reindeer skins, follow the nomadic Laplander and his reindeer, live with him and sleep in his kåta or tent. We shall hunt wolves, bears, and different kinds of foxes and other animals, and sail and fish on the stormy Arctic seas.
We shall have plenty of fun, in spite of the snow, the terrific wind, and the cold we shall encounter; and, thanks to the houses of refuge which we shall find in our times of peril, we shall not perish in these Arctic regions. But woe to the man who wanders in that far northern land without a guide or without knowing where these houses or farms of refuge are to be found, for he will surely succumb in some one of the storms that are certain to overtake him.
We shall cross the Swedish and Norwegian mountains of the far North, which rise to a height of several thousand feet, and come to the desolate shores of the Arctic Ocean, and there live among the people.
In a sunny room at the Marlborough in Broadway I have written this book. It is a dear little room, made bright at night with electric lights, and full of delightful reminiscences of cheerful evenings with friends, all kinds of knick-knacks, tin horns, "booby" prizes, mugs, etc.,—souvenirs of frolics at which I have had fine times. My two windows look out on the roof of a church; it is all I can see; the noise of a wheel never reaches my ears. It is an ideal room to write books in.
I am surrounded by pictures of boys and girls, and many older friends; they look down upon me and cheer me, and when I write they all seem to say, "Go on, Paul," and at other times, they cry, "Stop, Paul, you have written enough to-day; go and take a walk, go and see people and life, dine with friends; you will work much better to-morrow. 'All work and no play makes Jack a dull boy.' We shall be here to welcome you when you come back."
How good it is to have friends, no matter how humble some of them are. I love them all. No one ever has too many friends, and life without them is not worth having.
Now, as I am ready to lay down my pen, I draw a long breath—"The Land of the Long Night" is ready for the printer. I am just thinking: all my books have been published in New York, and all but two have been written, in the dear old city.
Your friend,
Paul Du Chaillu.
---
Contents
Chapter
Page
I.
On the Way to "The Land of the Long Night."—Homesick.—Tempted to Return.—Girls and Boys Say "No; Go on, Go on, Paul."—Decide to Continue my Journey.—Winter Coming On.—Don Warmer Clothing.—From Stockholm North.
1
II.
Snow Land.—A Great Snowstorm.—Fearful Roads.—Snow-ploughs.—Losing the Way.—Intelligence of the Horses.—Upset in the Snow.—Difficulty of Righting Ourselves.—Perspiring at 23 Degrees below Zero.—Houses Buried in the Snow.
9
III.
Halt at a Farmhouse.—Made Welcome.—A Strange-looking Interior.—Queer Beds.—Snowed In.—Exit through the Chimney.—Clearing Paths.—I Resume my Journey.—Reach Haparanda.
17
IV.
Good Advice from the People of Haparanda.—Warned against Still Colder Weather.—Different Costume Needed.—Dressed as a Laplander.—Lapp Grass for Feet Protection.
29
V.
What the Arctic Circle is.—Description of the Phenomenon of the Long
Pages