You are here
قراءة كتاب From a Terrace in Prague
تنويه: تعرض هنا نبذة من اول ١٠ صفحات فقط من الكتاب الالكتروني، لقراءة الكتاب كاملا اضغط على الزر "اشتر الآن"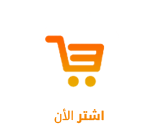 FROM A TERRACE

IN PRAGUE
BY
Lieut.-Col.

B. GRANVILLE BAKER, D.S.O., F.R.G.S.
WITH 36 ILLUSTRATIONS AND ONE MAP
NEW YORK
BRENTANO'S

PUBLISHERS
(All rights reserved)

Printed in Great Britain by
UNWIN BROTHERS, LIMITED, THE GRESHAM PRESS, LONDON AND WOKING
---


THIS BOOK
IS DEDICATED TO
A WISE AND GENTLE LADY WHO
LOOKS OUT UPON LIFE
FROM A TERRACE


---
PREFACE
There are many excuses for the writing of books, and sometimes there may even be sufficient reason. I offer no excuses, but will give what reasons I have for committing to paper these my reflections or meditations inspired by the sight of a fine old capital city as seen from a Terrace in Prague.
The first reason I wish to give may be altruistic, namely, that finding so many of my race quite ignorant of Prague and all that city stands for right down the ages, I feel compelled to add my mite to what has already been written about the subject.
My second reason, a strong one with me, arises out of my inability to enjoy things of beauty and interest without letting my friends know about them. This may be a weak and selfish reason, but there it is.
The third reason rests on my intense desire that you should come out here, to Prague, even to the terrace of my choice, and look at the scene through my eyes while I would endeavour to see it through yours. This, I admit, is undiluted selfishness on my part.
While awaiting you, I am preparing, by means of this work, to introduce you to a goodly throng of those who know or knew this city and loved it well. Perhaps they may admit me to their round table as the last to arrive, and the least. In any case, I owe them a debt of gratitude for their help in becoming acquainted with Prague and the deeper meaning of this glorious city. There are many such kindly helpers: there was Cosmas Pragensis the chronicler, Palacky the historian, there was Count Lützow, whose works on Prague, as on his native country, are inspired by intense love of them, and illumined by transparent honesty. There are others still among us and doing useful work. A walk with Dr. Jeřabek in the gardens of Waldstein's palace, a talk with Professor Škola, and many other good friends of mine in Prague, have made a pleasure of this work I have undertaken. Out of sheer joy in the things I have seen and heard, and the kindly spirit that informed those who helped me, have I written and illustrated this book From a Terrace in Prague.
---
CONTENTS
 
PAGE
PREFACE
7
CHAPTER I
INTRODUCES PRAGUE
14
CHAPTER II
ABOUT GUIDES AND GUIDE BOOKS AND THE WEATHER OF PRAGUE
32
CHAPTER III
VYŠEHRAD, LIBUŠA AND PŘEMYSL, AND OTHER EARLY NOTABLES OF
PRAGUE, AMONG THEM ST. WENCESLAUS
50
CHAPTER IV
MORE ABOUT ST. WENCESLAUS AND HIS IMMEDIATE SUCCESSORS
70
CHAPTER V
GOOD AND BAD RULERS OF BOHEMIA UP TO A CONTEMPORARY OF FREDERICK
BARBAROSSA. STRAHOV MONASTERY
88
CHAPTER VI
FIVE KINGS OF THE HOUSE OF PŘEMYSL, INTRODUCES THE FIRST HABSBURG
TO VISIT BOHEMIA
106
CHAPTER VII
BLIND KING JOHN OF BOHEMIA
130
CHAPTER VIII
CHARLES IV KING OF BOHEMIA, OF THE GERMANS, AND ROMAN EMPEROR.
ŽIŠKA AND HIS HUSSITES. ABOUT SOME CHURCHES IN PRAGUE
148
CHAPTER IX
CHARLES AND HIS BRIDGE. HIS SON WENCESLAUS. JOHN NEPOMUK
AND JOHN HUS
166
CHAPTER X
A HOUSING PROBLEM. ANCIENT AND MODERN PRAGUE
192
CHAPTER XI
SIGISMUND AND OTHER HABSBURGS. GEORGE PODIEBRAD, ALSO THE
"WINTER KING"
216
CHAPTER XII
JESUITS AND THEIR WORK. SOME HISTORIC FIGURES AND SOME BRITONS
WHO CAME TO PRAGUE. EPILOGUE
234
INDEX
Pages