You are here
قراءة كتاب Impressions of America During the Years 1833, 1834 and 1835. Volume 1 (of 2)
تنويه: تعرض هنا نبذة من اول ١٠ صفحات فقط من الكتاب الالكتروني، لقراءة الكتاب كاملا اضغط على الزر "اشتر الآن"
Impressions of America During the Years 1833, 1834 and 1835. Volume 1 (of 2)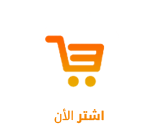 IMPRESSIONS OF AMERICA.
VOL. I.
---
LONDON:
PRINTED BY SAMUEL BENTLEY,
Dorset Street, Fleet Street.
---
SCENE BEFORE THE THEATRE AT NATCHEZ.
Drawn & Etched by A. Hervieu.
---
IMPRESSIONS
OF AMERICA,
DURING THE YEARS 1833, 1834, AND 1835.
BY TYRONE POWER, ESQ.
IN TWO VOLUMES.
VOL. I.
LONDON:
RICHARD BENTLEY, NEW BURLINGTON STREET,
Publisher in Ordinary to His Majesty.
1836.
---
DEDICATION
TO THE BRITISH PUBLIC.
---
Most persons have a Patron, from whose power and influence they have derived support, and of whose favour they feel proud.
I cannot claim to be of the few who are above this adventitious sort of aid, self-raised and self-sustained; on the contrary, I have a Patron, the only one I ever sought, but whose favour has well repaid my pains of solicitation.
The Patron I allude to is yourself, my Public, much courted, much abused, and commonly accused of either being coldly neglectful or capriciously forgetful of all sorts of merit. To me, at least, you have proved most kind, and hitherto most constant.
Yes, my Public, throughout my humble career, I have at all times of doubt or despondency invariably turned to you, and never have I been coldly regarded. I have leaned heavily upon you, yet have never found your aid withdrawn.
As an Actor, when managers have appeared indifferent, or critics unkind, and my hopes have sunk within me, I have turned to your cheering plaudits, and found in them support for the present and encouragement for the future.
As an Author, this appeal is founded solely upon my desire, not only to amuse, but to make you better acquainted with an important part and parcel of yourself, to which, although widely sundered, you are naturally and morally allied, and of which, as emanating from yourself, and in no way degenerate, you ought to feel very proud.
If happily I succeed in effecting this—if I dissipate one common error, eradicate one vulgar prejudice, or kindle one kindly feeling between you and the people of whom I write, I shall feel that, by so doing, I have at length made you some return for the high favour with which you have repaid my efforts to please you.
In presenting this offering to you, I am aware, at this the ninth hour, that it abounds in errors; and I would furnish a copious list of errata from each sheet, if I thought you would find patience to compare them. But you also know how my time has been employed since my return to you. Whilst you have nightly laughed with me at the playhouse, I have nightly had the devil[1] waiting for a contribution at home, and he is an imp importunate and insatiable. To soothe him, I have worked whilst you have slept.
I do not tell this to deprecate the censure my crude publication merits, but only to excuse the impertinence of dedicating it to you. Nevertheless, being the best commodity I have to lay at your feet, I beg you to accept it, with the very sincere declaration that I am, my only Patron and gentle Public,
Your devoted,
               Humble servant,
                   Tyrone Power.
Bolton Street, May Fair,
   Dec. 23rd, 1835.
FOOTNOTE:
[1] i.e. Printer's devil!
---
PREFACE.
---
Although I have hitherto forborne all preface or dedication on exhibiting my small ware to the public, concluding that the less I said about the matter the better, and from having some scruples about tacking any lady's or gentleman's name to bantlings from which I had withheld my own; yet, in the present case, do I consider myself bound, in a like spirit of honesty, to provide this book with a few words descriptive of its quality, lest my Readers, being disappointed, may charge me with having deluded them under false "Impressions."
I seek, then, to describe America as I saw it,—a mighty country, in the enjoyment of youth and health, and possessing ample room and time for the growth, which a few escapades incident to inexperience and high blood may retard, but cannot prevent. Heaven has written its destinies in the gigantic dimensions allotted to it, and it is not in the power of earth to change the record.
I seek to describe its people as I saw them,—clear-headed, energetic, frank, and hospitable; a community suited to, and labouring for, their country's advancement, rather than for their own present comfort. This is and will be their lot for probably another generation.
To those, then, who seek scandalous innuendos against, or imaginary conversations with, the fair, the brave, and the wise amongst the daughters and sons of America, I say, Read not at all; since herein, though something of mankind, there is little of any man, woman, or child, of the thousands with whom I have reciprocated hospitality and held kind communion.
On the other hand, it can be objected that I set out by giving evidences of a partiality which may cause my judgment to be questioned.
Frankly do I avow this fault, and in my justification have but to add, that the person who, for two years, could be in constant intercourse with a people, to the increase of his fortune, the improvement of his health, and the enlargement of all that is good in his mind, yet feel no partiality in their favour, I pity for coldness more than envy for philosophy.
But whilst I am by nature incapable of repaying kindness by aspersion, I feel that I am no less above the meanness of attempting a return in that base coin—flattery; that which I saw I say, and as I saw it. I blame none of my predecessors for their general views, but claim the right of differing from them wherever I think fit; and if my account of things most on the surface even, should sometimes appear opposite to theirs, I would not, by this, desire to impeach their veracity, since the changes working in society are as rapid, though not quite so apparent, as those operating on the face of these vast countries, whose probable destinies do in truth render almost ridiculous the opinions and speculations of even the sagest of the pigmies that have bustled over their varied surface.
---
CONTENTS
OF
THE FIRST
Pages