You are here
قراءة كتاب Slave Narratives: a Folk History of Slavery in the United States From Interviews with Former Slaves, North Carolina Narratives, Part 1
تنويه: تعرض هنا نبذة من اول ١٠ صفحات فقط من الكتاب الالكتروني، لقراءة الكتاب كاملا اضغط على الزر "اشتر الآن"
Slave Narratives: a Folk History of Slavery in the United States From Interviews with Former Slaves, North Carolina Narratives, Part 1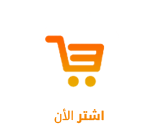 SLAVE NARRATIVES
A Folk History of Slavery in the United States
From Interviews with Former Slaves
TYPEWRITTEN RECORDS PREPARED BY
THE FEDERAL WRITERS' PROJECT
1936-1938
ASSEMBLED BY
THE LIBRARY OF CONGRESS PROJECT
WORK PROJECTS ADMINISTRATION
FOR THE DISTRICT OF COLUMBIA
SPONSORED BY THE LIBRARY OF CONGRESS
Illustrated with Photographs
WASHINGTON 1941
VOLUME XI
NORTH CAROLINA NARRATIVES
PART I
Prepared by
the Federal Writers' Project of
the Works Progress Administration
for the State of North Carolina
Transcriber's Note:
To reflect the individual character of this document, inconsistencies in formatting have been retained.
The interview headers presented here contain all information included in the original, but may have been rearranged for readability.
Some interviews were date-stamped; these dates have been added to interview headers. Where part of date could not be determined a — has been substituted.
In general, typographical errors have been left in place to match the original images. In the case where later editors have hand-written corrections, and simple typographical errors have been silently corrected. In addition, punctuation and formatting have been made consistent, particularly the use of quotation marks. Some corrections have been noted with a . [HW: *] denotes a
Added two lines to list of illustrations missing from original.
---
INFORMANTS
Adams, Louisa1
Adkins, Ida8
Allen, Martha13
Anderson, Joseph16
Anderson, Mary19
Andrews, Cornelia27
Anngady, Mary32
Arrington, Jane 44
Augustus, Sarah Louis50
Austin, Charity58


Baker, Blount63
Baker, Lizzie66
Baker, Viney70
Barbour, Charlie73
Barbour, Mary78
Baugh, Alice82
Beckwith, John87
Bectom, John C.91
Bell, Laura99
Blalock, Emma103
Blount, David110
Bobbit, Clay117
Bobbitt, Henry120
Bogan, Herndon125
Boone, Andrew130
Bost, W. L. 138
Bowe, Mary Wallace147
Brown, Lucy152
Burnett, Midge155


Cannady, Fannypublic@vhost@g@gutenberg@html@files@22976@

[email protected]

#Page_159" class="pginternal"

Pages