You are here
قراءة كتاب The Conquest of Bread
تنويه: تعرض هنا نبذة من اول ١٠ صفحات فقط من الكتاب الالكتروني، لقراءة الكتاب كاملا اضغط على الزر "اشتر الآن"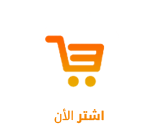 THE
Conquest of Bread
By PETER KROPOTKIN
Author of "Fields, Factories, and Workshops"
"The Memoirs of a Revolutionist," Etc.
New York
VANGUARD PRESS
MCMXXVI
---
PRINTED IN THE UNITED STATES OF AMERICA
---
THE MAN (1842-1921):
Prince Peter Alexeivitch Kropotkin, revolutionary and scientist, was descended from the old Russian nobility, but decided, at the age of thirty, to throw in his lot with the social rebels not only of his own country, but of the entire world. He became the intellectual leader of Anarchist-Communism; took part in the labor movement; wrote many books and pamphlets; established Le Révolté in Geneva and Freedom in London; contributed to the Encyclopedia Britannica; was twice imprisoned because of his radical activities; and twice visited America. After the Bolshevist revolution he returned to Russia, kept himself apart from Soviet activities, and died true to his ideals.
THE BOOK:
The Conquest of Bread is a revolutionary idyl, a beautiful outline sketch of a future society based on liberty, equality and fraternity. It is, in Kropotkin's own words, "a study of the needs of humanity, and of the economic means to satisfy them." Read in conjunction with the same author's "Fields, Factories and Workshops," it meets all the difficulties of the social inquirer who says: "The Anarchist ideal is alluring, but how could you work it out?"
---
CONTENTS
---
PREFACE
One of the current objections to Communism, and Socialism altogether, is that the idea is so old, and yet it has never been realized. Schemes of ideal States haunted the thinkers of Ancient Greece; later on, the early Christians joined in communist groups; centuries later, large communist brotherhoods came into existence during the Reform movement. Then, the same ideals were revived during the great English and French Revolutions; and finally, quite lately, in 1848, a revolution, inspired to a great extent with Socialist ideals, took place in France. "And yet, you see," we are told, "how far away is still the realization of your schemes. Don't you think that there is some fundamental error in your understanding of human nature and its needs?"
At first sight this objection seems very serious. However, the moment we consider human
Pages