You are here
قراءة كتاب A War-time Journal, Germany 1914 and German Travel Notes
تنويه: تعرض هنا نبذة من اول ١٠ صفحات فقط من الكتاب الالكتروني، لقراءة الكتاب كاملا اضغط على الزر "اشتر الآن"
A War-time Journal, Germany 1914 and German Travel Notes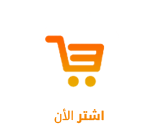 A


WAR-TIME JOURNAL


GERMANY 1914




AND




GERMAN TRAVEL NOTES

BY
LADY JEPHSON

Author of 'A Canadian Scrap-Book' and
'Letters to a Débutante'

LONDON
ELKIN MATHEWS, CORK STREET
M CM XV
---
PREFACE
Prefaces are rarely read, yet I have the hardihood to venture on this one because there are certain things in connection with my journal which it is necessary to explain. On returning from Germany, although urged by my friends to publish the story of my experiences, I refused, fearing to do anything which in the smallest degree might prejudice the case of those still in captivity. There came a day, nevertheless, when I read that all English people had left "Altheim." The papers announced that men under forty-five had been interned at Ruhleben, and those over that age had been sent to Giessen. There seemed, therefore, no possible object in further withholding the journal, since, after all, there was nothing in it which could by any possibility affect the fate of others less fortunate than I. Accordingly I sent my manuscript to the Evening Standard, which accepted it, and published the first couple of pages. Then, in deference to the wishes of people whose relations were still at "Altheim" (having been sent back from Giessen), I stopped my diary. However, in view of the daily revelations in the Press as regards prisoners in Germany, I have come, after seven months, to the conclusion that nothing I can say will in any degree make the condition of prisoners there worse. Meanwhile it is of supreme interest to compare the opinions and conduct of Germans at the beginning of the war with what they express and observe now. My journal is simply a record made each day of my detention, and although it has no pretension to being literature, it is at least a truthful picture of the state of things as we in Altheim saw them at the beginning of the war. For obvious reasons the place of detention has been given a fictitious name.
Harriet J. Jephson.

---
CONTENTS
| | |
| --- | --- |
|   | PAGE |
| A War-Time Journal | 11 |
| German Travel Notes: |   |
| "Takin' Notes" | 67 |
| Of some Fellow Travellers and the Cathedral of Mainz | 76 |
| Schlangenbad | 84 |
| Liebenstein | 90 |
| Trèves | 96 |
LIST OF ILLUSTRATIONS
 
PAGE

Englische Kriegsführung


(How the Englishman makes war.)
Frontispiece

England findet Hilfstruppen


(England finds troops to help her.)
 
I.

In Kanada


(Behold the German idea of a Canadian.)
17
II.

In Polynesien


(The German idea of an Australian.)
33
III.

Nur in London Nicht




But not in London!

49
These illustrations are reproduced from German newspapers.
---
A WAR-TIME JOURNAL:
GERMANY, 1914
Villa Buchholz, Altheim, August 1st.—Last night a herald went round the town and roused everyone, blowing his trumpet and crying, "Kommen Sie heraus! Kommen Sie alle fort!" This was a call to the reservists, all of whom are leaving Altheim. To-day the crowd cheered madly, sang "Heil Dir im Sieger Kranz," and "Deutschland über alles," showing the utmost enthusiasm. To my horror, I find that the banks here refuse foreign cheques, and will have nothing to do with letters of credit. I have very little ready money with me, and the situation is not a pleasant one!
August 2nd.—Germany has declared war against Russia! All men old enough to serve are leaving to join the army. Proclamations are posted up in the Park Strasse, and crowds are standing in tense anxiety in groups, discussing matters with grave faces. We don't know how to get away, since all trains are to be used only for the troops while "mobilmachung" is going on. People have got as far as the frontier and been turned back there, and some who left Altheim yesterday are still at Frankfort. I tried to buy an English paper in the town, and was told that none were to be had until England had made up her mind what she was going to do! We think of motor-cars to the frontier, or the Rhine boat.
August 3rd.—Alas! all steamers on the Rhine are stopped and motor-cars are impossible, because an order has come out that petroleum is to be reserved
Pages