You are here
قراءة كتاب The Continental Monthly, Vol. 6, No 4, August, 1864 Devoted To Literature And National Policy
تنويه: تعرض هنا نبذة من اول ١٠ صفحات فقط من الكتاب الالكتروني، لقراءة الكتاب كاملا اضغط على الزر "اشتر الآن"
The Continental Monthly, Vol. 6, No 4, August, 1864 Devoted To Literature And National Policy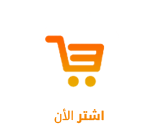 The
CONTINENTAL MONTHLY:
DEVOTED TO
Literature and National Policy
VOL. VI.—October, 1864—No. IV.
---
CONTENTS
---
SOME USES OF A CIVIL WAR.
War is a great evil. We may confess that, at the start. The Peace Society has the argument its own way. The bloody field, the mangled dying, hoof-trampled into the reeking sod, the groans, and cries, and curses, the wrath, and hate, and madness, the horror and the hell of a great battle, are things no rhetoric can ever make lovely.
The poet may weave his wreath of victory for the conqueror; the historian, with all the pomp of splendid imagery, may describe the heroism of the day of slaughter; but, after all, and none know this better than the men most familiar with it, a great battle is the most hateful and hellish sight that the sun looks on in all his courses.
And the actual battle is only a part. The curse goes far beyond the field of combat. The trampled dead and dying are but a tithe of the actual sufferers. There are desolate homes, far away, where want changes sorrow into madness. Wives wail by hearthstones where the household fires have died into cold ashes forever more. Like Rachel, mothers weep for the proud boys that lie stark beneath the pitiless stars. Under a thousand roofs—cottage roofs and palace roofs—little children ask for 'father.' The pattering feet shall never run to meet, upon the threshold, his feet, who lies stiffening in the bloody trench far away!
There are added horrors in civil war. These forms, crushed and torn out of all human semblance, are our brothers. These wailing widows, these small fatherless ones speak our mother language, utter their pain in the tongue of our own wives and children. Victory seems barely better than defeat, when it is victory over our own blood. The scars we carve with steel or burn with powder across the shuddering land, are scars on the dear face of the Motherland we love. These blackened roof-trees, they are the homes of our kindred. These cities, where shells are bursting through crumbling wall and flaming spire, they are cities of our own fair land, perhaps the brightest jewels in her crown.
Ay! men do well to pray for peace! With suppliant palms
Pages