قراءة كتاب The Children's Bible
تنويه: تعرض هنا نبذة من اول ١٠ صفحات فقط من الكتاب الالكتروني، لقراءة الكتاب كاملا اضغط على الزر "اشتر الآن"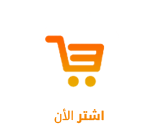 THE CHILDREN'S BIBLE
SELECTIONS FROM THE OLD AND NEW TESTAMENTS
TRANSLATED AND ARRANGED
BY
HENRY A. SHERMAN
HEAD OF THE DEPARTMENT OF RELIGIOUS LITERATURE OF CHARLES SCRIBNER'S SONS
AND
CHARLES FOSTER KENT
WOOLSEY PROFESSOR OF BIBLICAL LITERATURE IN YALE UNIVERSITY
© Curtis Publishing Company


NEW YORK
CHARLES SCRIBNER'S SONS
MCMXXXVI
Copyright, 1922, by


CHARLES SCRIBNER'S SONS

All rights reserved, including that of translation
into foreign languages, including Scandinavian

Printed in the United States of America


---
PREFACE
"The Children's Bible" provides, in simple English, a translation of selections from both the Old and the New Testament. These selections have been made as a result of more than twenty-five years of observation and study. The text is that of the Bible itself, but in the language of the child, so that it may easily be read to the younger children and by those who are older. It is not in words of one syllable, for while the child is reading the Bible he should gradually learn the meaning of new words and idioms.
The Bible contains the foundations on which the religious life of the child must be built. The immortal stories and songs of the Old and New Testaments are his richest inheritance from the past. To give him this heritage in language and form that he can understand and enjoy is the duty and privilege of his parents and teachers.
It is hoped that "The Children's Bible" will meet the need and the demand, which parents and educators alike have long felt and often expressed, for a simple translation of selections from the Bible most suited to the needs and the interests of the child. It is also believed that after the child has learned to appreciate and love these stories and songs, he will be eager and able to read the Bible as a whole with genuine interest and understanding.
---
CONTENTS
THE OLD TESTAMENT
| | |
| --- | --- |
|   | PAGE |
| The Story of Creation | 3 |
| God's Good Gifts to Man | 4 |
| The First Disobedience | 5 |
| Cain and His Brother Abel | 6 |
| Noah and the Great Flood | 7 |
| The Story of the Tower of Babel | 9 |
| Abraham the Friend of God and Man | 10 |
| Lot's Escape from a Wicked City | 11 |
| God's Care for the Boy Ishmael | 14 |
| Abraham's Loyalty to God | 14 |
| How Rebekah Became the Wife of Isaac | 15 |
| How Jacob Deceived His Father | 19 |
| Jacob's Dream | 21 |
| The Deceiver Deceived | 22 |
| Meeting a Brother Who Had Been Wronged | 24 |
| Joseph Sold as a Slave by His Brothers | 26 |
| Joseph's Eagerness to Help Others | |
Pages