You are here
قراءة كتاب Grasshopper Green and the Meadow Mice
تنويه: تعرض هنا نبذة من اول ١٠ صفحات فقط من الكتاب الالكتروني، لقراءة الكتاب كاملا اضغط على الزر "اشتر الآن"
Grasshopper Green and the Meadow Mice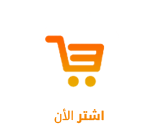 GRASSHoPPER GREEN
and the
MEADoW-MIcE
---
A WORD ABOUT THIS BOOK
his is the story of the grasshopper who fiddled all summer and didn't have any place to go when the cold winter wind began to blow. "No, you can't live in my house this winter," said the hard-hearted ant, but a family of field mice took in Grasshopper Green and gave him gooseberry syrup for his cough and made him very comfortable. Eyes will grow big at the exciting climax of the story, when Grasshopper Green saves the mice children from a big black cat.
This is another one of the Sunny Books, made for the special delight of children by authors and artists who know and love them, and who leave out fear, mischief, and cruelty. The story of Grasshopper Green is full of lively humor and emphasizes the virtues of kindness and generosity without moralizing.
This book is planned for children from six to nine years old. It can be read to children of three and over.
---
GRASSHOPPER
GREEN
and the
MEADOW-MICE
Written
and
illustrated
by
John Rae
Published by
Algonquin Publishing Company
New York
---
This Book is dedicated,
to Grasshoppers,
Meadow-Mice,
Fairies & Children:
especially to
Waltie,
Jackie
&
Robyn
Copyright MCMXXII
Algonquin Publishing Company
Copyright Great Britain MCMXXII
---
GRASSHOPPER GREEN AND
THE MEADOW-MICE
 f Course you know the story of "The Grasshopper and the Ant"—how one autumn, when the winds were growing raw and cold and the nights frosty, the poor Grasshopper, who hadn't done anything but fiddle and dance all through the pleasant summer and had nothing laid by for the hard winter, went to the thrifty Ant and asked for a bite to eat and a chance to warm his toes in the chimney corner. And how the tight-fisted Ant refused and said to the shivering Grasshopper, "Keep on fiddling and dancing, it may help to keep you warm!"
This always seemed to me so cruel.
Now you've probably wondered, just as I used to, whatever finally became of that Grasshopper.
Well, dear old Great-Grandfather Goodheart, who knows all about such things, told me the story one rainy day as we sat by the open fire roasting chestnuts. I enjoyed it so much that I'm sure you will too.
Now, make
Pages