You are here
قراءة كتاب Langstroth on the Hive and the Honey-Bee: A Bee Keeper's Manual
تنويه: تعرض هنا نبذة من اول ١٠ صفحات فقط من الكتاب الالكتروني، لقراءة الكتاب كاملا اضغط على الزر "اشتر الآن"
Langstroth on the Hive and the Honey-Bee: A Bee Keeper's Manual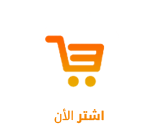 Instincts of Bees. Gentleness of the bee, 365. Feats of Wildman. Interesting incident, 366. Discovery of a universal law. Its importance and results, 367. Cross bees diseased. Never necessary to provoke a whole colony of bees, 368. Danger from bees when provoked. A word to females, 369. Kindness of bees to one another. Contrast with some children, 370. Effects of a sting. The poison, 371. Peculiar odors offensive to bees. Precautions against animals and human robbers, 372. Sense of smell in the bee, 373. By this they distinguish their hive companions. Robbers repelled by odors, 374. Stocks united by them, 375. Warning given by bees before stinging. How to act when assaulted by bees, 376. Remedies for the sting, 377. Bee-dress, 380. Instincts of bees, 381. Distinction between instinct in animals and reason in men. Remarkable instance of sagacity in bees, 383. Facilities afforded by the Author's Improved Observing Hive. Indebtedness of the author to S. Wagner, Esq., 384.
Pages