You are here
قراءة كتاب The Children of Odin: The Book of Northern Myths
تنويه: تعرض هنا نبذة من اول ١٠ صفحات فقط من الكتاب الالكتروني، لقراءة الكتاب كاملا اضغط على الزر "اشتر الآن"
The Children of Odin: The Book of Northern Myths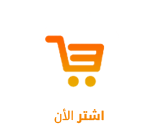 THE CHILDREN OF ODIN
The Book of Northern Myths
By Padraic Colum
Illustrated by Willy Pogany
Master storyteller Padraic Colum's rich, musical voice captures all the magic and majesty of the Norse sagas in his retellings of the adventures of the gods and goddesses who lived in the Northern paradise of Asgard before the dawn of history.
Here are the matchless tales of All-Father Odin, who crosses the Rainbow Bridge to walk among men in Midgard and sacrifices his right eye to drink from the Well of Wisdom; of Thor, whose mighty hammer defends Asgard; of Loki, whose mischievous cunning leads him to treachery against the gods; of giants, dragons, dwarfs and Valkyries; and of the terrible last battle that destroyed their world.
These ancient stories from Northern Europe, which make up one of the great myth cycles of Western civilization, spring to life in The Children of Odin. This classic volume, first published in 1920 and reissued in 1962, is now available for the first time in paperback, illustrated with the original line drawings by Willy Pogany, to inspire a new generation of readers.


The late Padraic Colum was a poet, playwright, founder of the Irish Review and a leader of the Irish Renaissance, but he is perhaps best known today for his outstanding books for children. He was awarded the Regina Medal in 1961 for his "distinguished contribution to children's literature," honoring works like The Children's Homer, The Golden Fleece (a Newbery Honor Book), The Arabian Nights, The King of Ireland's Son and Roofs of Gold.
THE CHILDREN OF ODIN
The Book of Northern Myths
by
PADRAIC COLUM
illustrated by
Willy Pogany
Collier Books
Macmillan Publishing Company
New York

Collier Macmillan Publishers
London
Copyright Macmillan Publishing Company, a division of Macmillan, Inc., 1920; copyright renewed by Padraic Colum and Macmillan Publishing Company 1948
All rights reserved. No part of this book may be reproduced or transmitted in any form or by any means, electronic or mechanical, including photocopying, recording or by any information storage and retrieval system, without permission in writing from the Publisher.
Macmillan Publishing Company
866 Third Avenue, New York, N.Y. 10022
Collier Macmillan Canada, Inc.
The Children of Odin is also published in a hardcover edition by Macmillan Publishing Company.
First Collier Books edition 1984
Printed in the United States of America
10 9 8 7 6 5 4
Library of Congress Cataloging in Publication Data
Colum, Padraic, 1881-1972.
The children of Odin.
Summary: A retelling of the Norse sagas about Odin, Freya, Thor, Loki and the other gods and goddesses who lived in Asgard before the dawn of history.
1. Mythology, Norse—Juvenile literature.
[1. Mythology, Norse] I. Pogany, Willy, 1882-1955, ill.
II. Title.
BL860.C63 1984b 293'.13 83-20368
ISBN 0-02-042100-1 (pbk.: alk. paper)


CONTENTS
Page
PART I   The Dwellers in Asgard
1.
Far Away and Long Ago
3
2.
The Building of the Wall
6
3.
Iduna and Her Apples: How Loki Put the Gods in Danger
13
4.
Sif's Golden Hair: How Loki Wrought Mischief in Asgard
27
5.
How Brock Brought Judgment on Loki
34
6.
How Freya Gained Her Necklace and How Her Loved One Was Lost to Her
44
7.
How Frey Won Gerda, the Giant Maiden, and How He Lost His Magic Sword
51
8.
Heimdall and Little Hnossa: How All Things Came to Be
62
9.
The All-Father's Forebodings: How He Leaves Asgard
69
PART II   Odin the Wanderer
1.
Odin Goes to Mimir's Well: His Sacrifice for Wisdom
77
2.
Odin Faces an Evil Man
82
3.
Odin Wins for Men the Magic Mead
90
4.
Odin Tells to Vidar, His Silent Son, the Secret of His Doings
99
5.
Thor and Loki in the Giants' City
102
6.
How Thor and Loki Befooled Thrym the Giant
116
7.
Ægir's Feast: How Thor Triumphed
Pages