You are here
قراءة كتاب The Brochure Series of Architectural Illustration, Vol. 01, No. 12, December 1895 English Country Houses
تنويه: تعرض هنا نبذة من اول ١٠ صفحات فقط من الكتاب الالكتروني، لقراءة الكتاب كاملا اضغط على الزر "اشتر الآن"
The Brochure Series of Architectural Illustration, Vol. 01, No. 12, December 1895 English Country Houses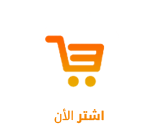 castle, have each their especial interest, and we feel that the home has culminated in the Elizabethan and Tudor mansions and the simpler homes of later days which are adjusted to the needs of the family and suited to its surroundings,
because built honestly with due regard to the necessities, and even if, as Ruskin says, their detail is abominable and there is no precedent, no right nor reason in the square drip moulding over the windows, yet we love them as a whole, and cannot help feeling that they expressed truly the story they were intended to tell. But we do not feel the same instinctive attraction in the Palladian mansions of Jones, however accurately classical are their proportions or their mouldings, nor in any other of the dignified importations transplanted from Greece or Rome and forced to grow on uncongenial soil. They must ever be to us exotics, with perhaps the beauty of the exotic, but without the homely qualities which endear to us the real home.
Pages