You are here
قراءة كتاب Hildegarde's Holiday: A Story for Girls
تنويه: تعرض هنا نبذة من اول ١٠ صفحات فقط من الكتاب الالكتروني، لقراءة الكتاب كاملا اضغط على الزر "اشتر الآن"
Hildegarde's Holiday: A Story for Girls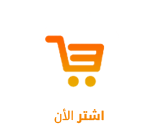 HILDEGARDE'S HOLIDAY
---
THE
HILDEGARDE-MARGARET SERIES
By Laura E. Richards
Each large 12mo, cloth decorative, illustrated,
per volume, $1.75
Queen Hildegarde
Hildegarde's Holiday
Hildegarde's Home
Hildegarde's Neighbors
Hildegarde's Harvest
Three Margarets
Margaret Montfort
Peggy
Rita
Fernley House
The Merryweathers
The above eleven volumes boxed as a set, $19.25

L. C. PAGE & COMPANY
53 Beacon Street, Boston, Mass.

---
---
THE HILDEGARDE SERIES
Hildegarde's Holiday
A STORY FOR GIRLS
BY
LAURA E. RICHARDS
Author of
"The Margaret Series," "The Hildegarde Series,"
"Captain January," "Melody," "Five
Minute Stories," etc.




ILLUSTRATED



THE PAGE COMPANY
BOSTON :: PUBLISHERS

---
Copyright, 1891
By Estes and Lauriat
Made in U. S. A.
THE COLONIAL PRESS
C. H. SIMONDS CO., BOSTON, U. S. A.
---
To H. R.
---
CONTENTS.
CHAPTER
PAGE
I.

Introductory

11
II.

Miss Wealthy

20
III.

The Orchard

34
IV.

The Doctors

53
V.

On the River

74
VI.

A Morning Drive

94
VII.

A "Story Evening

"
126
VIII.

Flower-Day

151
IX.

Broken Flowers

178
X.

The House in the Wood

201
XI.

"Up in the Morning early"

222
XII.

Benny

241
XIII.

A Surprise

254
XIV.

Telemachus goes a-fishing

278
XV.

The Great Scheme

300
XVI.

The Widow Brett

314
XVII.

Old Mr. Colt
Pages