You are here
قراءة كتاب Labrador Days Tales of the Sea Toilers
تنويه: تعرض هنا نبذة من اول ١٠ صفحات فقط من الكتاب الالكتروني، لقراءة الكتاب كاملا اضغط على الزر "اشتر الآن"
Labrador Days Tales of the Sea Toilers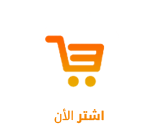 that it was scarcely recognizable. No—he was unwounded and there was life in him. "I had just to thaw his head out first," Uncle Eben said, "and then us rubbed him and got something down his throat. He roused himself, got up, and told us his dogs must be snarled up in t' woodpile on the hillside, only a few minutes away, and he kept signing that there were a man, possibly still alive, lashed on t' komatik." It was no night for the old man to go out. "He'd be dead, bless you," before he got anywhere; and it seemed impossible to let Sally go out again. The stranger must surely be dead long ago. But, weak as he was, Sally would go. He could stand now and was once more blundering toward the door. To live and think he had let a man perish alongside was as impossible to one man as to the other.
It was Uncle Eben who solved the problem. There were a dozen balls of stout seal twine lying in the locker. The old man, unable longer to haul wood or drive dogs himself, spent much of his time knitting up gear for the boys. He put on Sally his own cap, coat, and mits, tied the twine round his wrist, and then let him out to find the komatik again if he could; while if he fell exhausted Uncle Eben could at least follow the line and perhaps get him back again.
As events turned out they were justified in making the attempt. The cold wind served only as a lash to Sally's reserve strength and his grit. That night he certainly found himself again. He reached the sledge, cut the traces he could not disentangle, and, keeping Surefoot by him, he cleared the komatik of the woodpile. Once more he hitched in the dogs, which he knew would make straight for the house, while he piloted down that last hillside.
---
Patsy got well again, though his toes and fingers alike were badly burned. Ky was not found till a few days later. He had evidently wandered to the edge of the cliffs, which near the Jump fall perpendicularly a hundred feet on to the rocky beach below, and had slipped over in the darkness.
Uncle Eben's shot had passed almost immediately over Sally's head. He remembers being unable to free the dogs, realizing he was close home, and stumbling on for only a minute or two before something exploded just above him; then he recalls nothing till Uncle Eben had thawed out the touselly head and rubbed back the circulation into the frozen limbs.
The slur so obviously intentional in the old nickname made it impossible for any one to use it longer. It was unanimously agreed that he had established most surely his right to his old name of "Chief," and by this for many years he was known. With the lapse of years and the advent of grey hairs, even that was gradually recognized as too familiar, and he received the cognomen of "Uncle," the title of endearment of the coast, attached to his own name of Ephraim. Moreover, this proved to be the last of Sally's "turns," for the long hair and the lonely habits disappeared. The barrier that had grown up between him and his fellows vanished, as they always do before the warmth of unselfish deeds—and the next time "Chief" asked a girl the fateful question, there proved to be no Johnnie Barton in his way.
"Is Sally living still?" I asked, my keenness of interpretation obscured by weariness or by interest in the details.
"Oh, yes, he's alive all right," replied my host—and my mind at once apologized, as I realized he had been telling me the story of his own early life.
---
Pages