You are here
قراءة كتاب The Wonders of a Toy Shop
تنويه: تعرض هنا نبذة من اول ١٠ صفحات فقط من الكتاب الالكتروني، لقراءة الكتاب كاملا اضغط على الزر "اشتر الآن"
The Wonders of a Toy Shop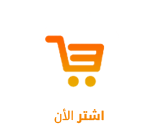 THE
WONDERS
OF A
TOY
SHOP.
New-York:
J. Q. PREBLE.
J. W. ORR NEW YORK.
---
WONDERS
OF
A TOY-SHOP.
"Pray, what would you like?" said a Toyman, one day,
Addressing a group of young folks,
"I have toys in abundance, and very cheap, too,
Though not quite so cheap as my jokes.

---
"Here's a famous managerie, full of wild beasts;
See! this lion with wide open jaws,
Enough to affright one, and yet I've no doubt,
You might venture to play with his claws.

"Here's a tiger as tame as a lap-dog, you'll find,
And a fox that will not steal the geese:
So here you must own the old adage is proved,
That wonders are never to cease."

---
"Here's wagon well laden, and here is a dray,
With horses and harness complete;
You can drive them in parlour and drawing-room, too,
As easily as in the street.

"Here's a whole file of soldiers, quite ready for fight,
And each of them armed with a gun;
You may knock them all down with a feather, and then
You may pocket them—every one.

---
"Here's a fine stud of horses, which, strange though it sounds,
Live neither on corn nor on hay;
A gentleman's carriage, and tilbury, too,
For which we've no taxes to pay.

"A coachman so plump, and a footman so tall,
Who cost not a penny for food;
For to tell you the truth, all their insides are filled
With a permanent dinner of wood.

---
"Examine this sword, with its handle and sheath,

And its blade made of innocent wood;

'Twere well if all swords were as harmless as
Pages