You are here
قراءة كتاب The International Monthly, Volume 2, No. 4, March, 1851
تنويه: تعرض هنا نبذة من اول ١٠ صفحات فقط من الكتاب الالكتروني، لقراءة الكتاب كاملا اضغط على الزر "اشتر الآن"
The International Monthly, Volume 2, No. 4, March, 1851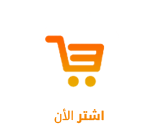 bright clear sky above, and the crisp ground under foot. The wind of March is as pure champagne to a healthy constitution; and let mountain-men laugh as they will at Highgate-hill, it is no ordinary labor to go and look down upon London from its height.
Here then we are, once more, opposite the house where lived the satirist, the poet, the incorruptible patriot.
It is, as you will see presently, a peculiar-looking dwelling, just such a one as you might well suppose the chosen of Andrew Marvel—exquisitely situated, enjoying abundant natural advantages; and yet altogether devoid of pretension; sufficiently beautiful for a poet, sufficiently humble for a patriot.
It is an unostentatious home, with simple gables and plain windows, and is but a story high. In front are some old trees, and a convenient porch to the door, in which to sit and look forth upon the road, a few paces in advance of it. The front is of plaster, but the windows are modernized, and there are other alterations which the exigencies of tenancy have made necessary since Marvel's days.
The dwelling was evidently inhabited;—the curtains in the deep windows as white as they were when we visited it some years previous to the visit concerning which we now write, and the garden as neat as when in those days we asked permission to see the house, and were answered by an elderly servant, who took in our message; and an old gentleman came into the hall, invited us in, and presented us to his wife, a lady of more than middle age, and of that species of beauty depending upon expression, which it is not in the power of time to wither, because it is of the spirit rather than the flesh; and we also remembered a green parrot, in a fine cage, that talked a great deal, and was the only thing which seemed out of place in the house. We had been treated with much courtesy; and, emboldened by the memory of that kindness, we now ascended the stone steps, unlatched the little gate, and knocked.
Again we were received courteously and kindly by the lady we had formerly seen; and again she blandly offered to show us the house. We went up a little winding stair, and into several neat, clean bedrooms, where every thing was so old-fashioned, that you could fancy Andrew Marvel himself was still its master.
"Look out here," said the old lady; "here's a view! They say this was Andrew Marvel's writing closet when he wrote sense; but when he wrote poetry, he used to sit below in his garden. I have heard there is a private way under the road to Cromwell House, opposite; but surely that could not be necessary. So good a man would not want to work in the dark; for he was a true lover of his country, and a brave man. My husband used to say, the patriots of those times were not like the patriots now;—that then, they acted for their country,—now, they talk about it! Alas! the days are passed when you could tell an Englishman from every other man, even by his gait, keeping the middle of the road, and straight on, as one who knew himself, and made others know him. I am sure a party of roundheads, in their sober coats, high hats, and heavy boots, would have walked up Highgate Hill to visit Master Andrew Marvel, with a different air from the young men of our own time,—or of their own time, I should say,—for my time is past, and yours is passing."
That was quite true; but there is no reason, we thought, why we should not look cheerfully towards the future, and pray that it may be a bright world for others, if not for ourselves;—the greater our enjoyment in the contemplation of the happiness of our fellow-creatures, the nearer we approach God.
It was too damp for the old lady to venture into the garden; and sweet and gentle as she was, both in mind and manner, we were glad to be alone. How pretty and peaceful the house looks from this spot! The snowdrops were quite up, and the yellow and purple tips of the crocuses bursting through the ground in all directions. This, then, was the garden the poet loved so well, and to which he alludes so charmingly in his poem, where the nymph complains of the death of her fawn—
"I have a garden of my own,
But so with roses overgrown,
And lilies, that you would it guess
To be a little wilderness."

The garden seems in nothing changed; in fact, the entire appearance of the place is what it was in those glorious days when inhabited by the truest genius and the most unflinching patriot that ever sprang from the sterling stuff that Englishmen were made of in those wonder-working times. The genius of Andrew Marvel was as varied as it was remarkable;—not only was he a tender and exquisite poet, but entitled to stand facile princeps as an incorruptible patriot, the best of controversialists, and the leading prose wit of England. We have always considered his as the first of the "sprightly runnings" of that brilliant stream of wit, which will carry with it to the latent posterity the names of Swift, Steele, and Addison. Before Marvel's time, to be witty was to be strained, forced, and conceited; from him—whose memory consecrates that cottage—wit came sparkling forth, untouched by baser matter. It was worthy of him; its main feature was an open clearness. Detraction or jealousy cast no stain upon it; he turned aside, in the midst of an exalted panegyric to Oliver Cromwell, to say the finest things that ever were said of Charles I.
The Patriot was the son of Mr. Andrew Marvel, minister and schoolmaster of Kingston-upon-Hull, where he was born in 1620; his father was also the lecturer of Trinity Church in that town, and was celebrated as a learned and pious man. The son's abilities at an early age were remarkable, and his progress so great, that at the age of thirteen, he was entered as a student of Trinity College, Cambridge; and it is said that the corporation of his natal town furnished him with the means of entering the college and prosecuting his studies there. His shrewd and inquiring mind attracted the attention of some of the Jesuit emissaries who were at this time lurking about the universities, and sparing no pains to make proselytes. Marvel entered into disputations with them, and ultimately fell so far into their power, that he consented to abandon the University and follow one of them to London. Like many other clever youths, he was inattentive to the mere drudgery of university attendance, and had been reprimanded in consequence; this, and the news of his escape from college, reached his father's ears at Hull. That good and anxious parent followed him to London; and, after a considerable search, at last met with him in a bookseller's shop; he argued with his son as a prudent and sensible man should do, and prevailed on him to retrace his steps and return with him to college, where he applied to his studies with such good-will and continued assiduity, that he obtained the degree of Bachelor of Arts in 1638. His father lived to see the fruits of his wise advice, but was only spared thus long; for he was unfortunately drowned in crossing the Humber, as he was attending the daughter of an intimate female friend, who, by this event becoming childless, sent for young Marvel, and by way of making all the return in her power, added considerably to his fortune.
This
Pages