You are here
قراءة كتاب Wappin' Wharf: A Frightful Comedy of Pirates
تنويه: تعرض هنا نبذة من اول ١٠ صفحات فقط من الكتاب الالكتروني، لقراءة الكتاب كاملا اضغط على الزر "اشتر الآن"
Wappin' Wharf: A Frightful Comedy of Pirates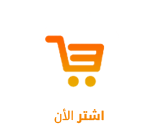 Transcriber's Note: The dialogue in the play uses spaced contractions such as "I 've." Normal contractions are used in the non-dialogue parts of this book, such as the preface and stage directions.
Midi, PDF, and MusicXML files have been provided for the songs in this e-book. To hear a song, click on the [Listen] link. To view a song in sheet-music form, click on the [PDF] link. To view MusicXML code for a song, click on the [MusicXML] link.
Wappin' Wharf
A Frightful Comedy of Pirates
By
CHARLES S. BROOKS
with pictures by
JULIA McCUNE FLORY
music by
GORDON HATFIELD
---
Copyright, 1922
By Harcourt, Brace and Company, Inc.

Special Edition
Imprinted for
WALTER H. BAKER COMPANY
PUBLISHERS—BOSTON


---
WAPPIN' WHARF
All Rights Reserved
Especial notice should be taken that the possession of this book without a valid contract for production first having been obtained from the publisher, confers no right or license to professionals or amateurs to produce the play publicly or in private for gain or charity.
In its present form this play is dedicated to the reading public only, and no performance, representation, production, recitation, or public reading, or radio broadcasting may be given except by special arrangement with Walter H. Baker Company, 41 Winter Street, Boston, Mass., or Playhouse Plays, 14 East 38th Street, New York City.
This play may be presented by amateurs upon payment of a royalty of Twenty-five Dollars for each performance, payable to Walter H. Baker Company, 41 Winter Street, Boston, Mass., or Playhouse Plays, 14 East 38th Street, New York City, one week before the date when the play is given.
Whenever the play is produced the following notice must appear on all programs, printing and advertising for the play: "Produced by special arrangement with Walter H. Baker Company."
Attention is called to the penalty provided by law for any infringement of the author's rights as follows:
"Section 4966: Any person publicly performing or representing any dramatic or musical composition for which copyright has been obtained, without the consent of the proprietor of said dramatic or musical composition, or his heirs and assigns, shall be liable for damages thereof, such damages, in all cases to be assessed at such sum, not less than one hundred dollars for the first and fifty dollars for every subsequent performance, as to the court shall appear to be just. If the unlawful performance and representation be wilful and for profit, such person or persons shall be guilty of a misdemeanor and upon conviction shall be imprisoned for a period not exceeding one year."—U.S. Revised Statutes: Title 60, Chap. 3.
---
Wappin' Wharf
---
CHARACTERS
THE DUKE
PATCH-EYE
THE CAPTAIN
RED JOE
DARLIN'
BETSY
OLD MEG
SAILOR CAPTAIN
THREE SAILORS
SETTING: For details of Stage Set turn to pages 35-6-7.
---
A PROLOGUE TO BE SPOKEN BY BETSY
Our scene is the wind-swept coast of Devon. By day there is a wide stretch of ocean far below, and the abutments of our stage arise from a dizzy cliff.
The time is remote, and ships of forgotten build stand out from Bristol in full sail for the mines of India. But we must be loose and free of precise date lest our plot be shamed by broken fact. A thousand years are but as yesterday. We make but a general gesture to the dim spaces of the past.
The village of Clovelly climbs in a single street—a staircase, really—and it is fagged and out of breath half way. But far above, on a stormy crag, clinging by its toes, there stands a pirates' hut. To this topmost ledge fishwives sometimes scramble by day; but when a wind shall search the crannies of the night, then no villager would dare to climb so high.
You will seek today in vain the pirates' cabin. Since the adventure of our play a thousands tempests have snarled across these rocks. You must convince your reason that these pinnacles of yesteryear, toppled down by storm, lie buried in the sea.
We had hoped that our drama's scene might lie on a pirate ship at sea. We had wished for a swaying mast, full-set with canvas—a typhoon to smother our stage in wind. We had hoped to walk a victim off the plank, with the sea roaring in the wings. But our plot deals stubbornly with us. Alas, our pirates grow old and stiff. They have retired, as we say, from active practice and live in easy luxury on shore. Yet we shall see that their villany still thrives.
How shall we select a name for our frightful play? There is a wharf in London that is known as Wapping. In these days that we call the present it has sunk to common use and its rotten timbers are piled with honest unromantic merchandise. But once a gibbet stood on Wapping Wharf, and pirates were hanged upon it. It was the first convenient harborage for inbound ships to dispose of this dirty deep-sea cargo. So it was the somber motif of a pirate's life—his moment of reflection after he had slit his victim's throat.
Tonight, although your beards grow long and Time has marked its net of wrinkles—tonight, the years spin backwards. Only the young in heart will catch the slender meaning of our play.
We are too quick to think that childhood passes with the years—that its fine fancy is blunted with the practice of the world. Too long have we been taught that the clouds of glory fade in the common day. If a man permits, a child keeps house within his heart.
Our prologue outstays its time. Already the captain of our pirates puts on his hook. The evil Duke limps for practice on his wooden leg. Presently our curtain will rise. We shall see the pirates' cabin, with the lighthouse in the distance, Flint's lantern and the ladder to the sleeping-loft. We shall hear a storm unparalleled—thunder, lightning and a rush of wind, if it can be managed.
Then our candles burn to socket. Our pasteboard cabin grows dark. The blustering ocean, the dizzy cliffs of Devon, melt like an unsubstantial pageant. Once again, despite the signpost of the years, we have run on the "laughing avenues of childhood."
---
BY WAY OF EXPLANATION
SEVERAL weeks ago an actor-manager requested me to try my hand at a play for the winter season. The offer was unexpected. "My dear sir," I said, "I am immensely flattered, but I have never written a play." Then I hastened to ask, "What kind of play?" for fear the offer might be withdrawn. He replied with sureness and decision. "I want a play," he said, "with lots of pirates and—no poetry." He stressed this with emphatic gesture. "And at least one shooting," he added. It was a slim prescription. He left me to brood upon the matter.
Pages