You are here
قراءة كتاب Travels in the Far East
تنويه: تعرض هنا نبذة من اول ١٠ صفحات فقط من الكتاب الالكتروني، لقراءة الكتاب كاملا اضغط على الزر "اشتر الآن"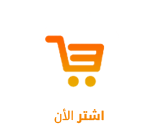 The Project Gutenberg eBook, Travels in the Far East, by Ellen Mary Hayes Peck
Title: Travels in the Far East
Author: Ellen Mary Hayes Peck
Release Date: March 31, 2008 [eBook #24971]
Language: English
Character set encoding: ISO-8859-1
***START OF THE PROJECT GUTENBERG EBOOK TRAVELS IN THE FAR EAST***
E-text prepared by Peter Vachuska, Chuck Greif, Greg Bergquist,
and the Project Gutenberg Online Distributed Proofreading Team
(http://www.pgdp.net)
---
---
TRAVELS IN THE FAR EAST
---
---
TRAVELS
IN
THE FAR EAST


BY
ELLEN M. H. PECK
(Mrs. James Sidney Peck)








NEW YORK
THOMAS Y. CROWELL & CO.
PUBLISHERS
---
Copyright 1909

By Ellen M. H. Peck




THE UNIVERSITY PRESS, CAMBRIDGE, U.S.A.
---
OZYMANDIAS
I MET a traveller from an antique land
Who said: Two vast and trunkless legs of stone
Stand in the desert. Near them, on the sand,
Half sunk, a shattered visage lies, whose frown,
And wrinkled lip, and sneer of cold command,
Tell that its sculptor well those passions read
Which yet survive, stamped on these lifeless things,
The hand that mocked them and the heart that fed:
And on the pedestal these words appear:
"My name is Ozymandias, king of kings;
Look on my works, ye Mighty, and despair!"
Nothing beside remains. Round the decay
Of that colossal wreck, boundless and bare
The lone and level sands stretch far away.

—Percy Bysshe Shelley
---

To My Daughter


---
FOREWORD
AS the inspiration which caused the making of this "Tour" came from my daughter (the "you" of my story), and as she wished a record of the same published, my desire has been to give her as complete an idea of my journeyings as is possible by descriptive text and illustrations. The interest of friends in the plan has caused them to be included in my thought, and if the public desire to be added to the personal acquaintances whom I regard as my readers it will prove a pleasant recognition of a modest plan.
The nine months tour included Egypt, Northern India, Burma, Southern India, Ceylon, Malay Peninsula, Java, Siam, Southern China, Japan, Northern China, Manchuria, and Korea.
Realizing that impressions suddenly formed are not always to be trusted, an attempt has been made to have them tested by comparison with those formed by a longer residence.
In like manner only statements have been made on the authority of those who claimed to have knowledge and experience. The lack of guidance of either a Baedeker or a Murray has been felt in Java, Siam, China, Manchuria, and Korea, small local guide books and guides not being an equivalent as regards accurate testimony.
May these pages prove a pleasant reminiscence to those who have visited the scenes described, and an introduction to those who have not thus travelled, but some of whom may plan to "do likewise."
E.M.H.P.
Milwaukee, December, 1908
---
CONTENTS
Pages