You are here
قراءة كتاب Lippincott's Magazine of Popular Literature and Science, Vol. 22, November, 1878
تنويه: تعرض هنا نبذة من اول ١٠ صفحات فقط من الكتاب الالكتروني، لقراءة الكتاب كاملا اضغط على الزر "اشتر الآن"
Lippincott's Magazine of Popular Literature and Science, Vol. 22, November, 1878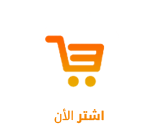 Lippincott's Magazine
OF
POPULAR LITERATURE AND SCIENCE,
---
NOVEMBER, 1878.
---
Entered according to Act of Congress, in the year 1878, by J.B. Lippincott & Co., in the Office of the Librarian of Congress, at Washington.
Transcriber's Note:
Variant spelling, dialect, and unusual punctuation have been retained. A Table of Contents has been created for the HTML version.
---
CONTENTS
---
SEAWANHAKA, THE ISLAND OF SHELLS.
IT is not by any means certain what was the name by which Long Island was known to the aboriginal dwellers in its "forest primeval," or indeed that they ever had a common name by which to designate it. It seems probable that each tribe bestowed upon it a different name, expressive of the aspect that appeared most striking to its primitive and poetical visitors and occupants. Among so many tribes—the Canarsees (who met Hudson when on September 4, 1609, he anchored in Gravesend Bay), the Rockaways, Nyacks, Merrikokes, Matinecocs, Marsapeagues, Nissaquages, Corchaugs, Setaukets, Secataugs, Montauks, Shinecocs, Patchogues, and Manhansetts, to say nothing of the Pequots and Narragansetts on the northern shore of the Sound—a community of usage in regard to nomenclature could hardly be expected. We accordingly find that one of the old names of the island was Mattenwake, a compound of Mattai, the Delaware for "island." It was also called Paumanacke (the Indian original of the prosaic Long Island), Mattanwake (the Narragansett word for "good" or "pleasant land"), Pamunke and Meitowax. For a name, however, at once beautiful and suggestive, appropriate to an island whose sunny shores are strewn with shells, and recalling Indian feuds and customs, savage ornament and tributes paid in wampum, no name equals that we have chosen—Seawanhaka or Seawanhackee, the "Island of Shells."
No general description will give an adequate idea of its changing beauty and wellnigh infinite variety. Its scenery assumes a thousand different aspects between odoriferous Greenpoint and the solitary grandeur of Montauk. If one could only recall the old stagecoach, and, instead of whirling in a few hours from New York to Sag Harbor, creep slowly along the southern shore, and complete the journey of one hundred and ten miles in two days and a half, as they did fifty years ago, a description of the route would be both easy and interesting. Then the old stage lumbered out of Brooklyn about nine o'clock in the morning, a halt was made at Hempstead for dinner, and at Babylon the passengers slept. Starting early, they arrived in due time at Patchogue, where they breakfasted late, and thereby saved their dinner, and at Quogue, about twenty-four miles farther, they supped and slept. Again making an early start without breakfast, they jogged along to Southampton, where the morning meal was taken, and thus fortified they returned to their seats, and, passing through the beautiful country lying around Water Mill and Bridgehampton, rattled into Sag Harbor—a far different place from the Sag Harbor of to-day—and there dined. Fortunately, the rest of the route remains to us, and we can still "stage it" down the old and beautiful road to Easthampton. A leisurely journey of this description, at an average rate of a fraction less than two miles an hour, and with abundant opportunity of getting out for a brisk walk as the horses dragged their cumbrous load over an occasional sandhill, gave the traveller a chance of seeing the country he passed through. Long Island lay before him like a book, every line of which he could read at leisure. He could wander along the shore of the bay at Babylon, and mayhap meditate upon the beauty of Nature while looking at the moonlight sleeping on the water: he could at Quogue seek his way across the meadows and gaze upon the troubled face of the ocean. We can do so still, but these pleasures are no longer to be counted among the fascinating interludes of continuous travel. They are not the
Pages