You are here
قراءة كتاب The New England Magazine Volume 1, No. 6, June, 1886, Bay State Monthly Volume 4, No. 6, June, 1886
تنويه: تعرض هنا نبذة من اول ١٠ صفحات فقط من الكتاب الالكتروني، لقراءة الكتاب كاملا اضغط على الزر "اشتر الآن"
The New England Magazine Volume 1, No. 6, June, 1886, Bay State Monthly Volume 4, No. 6, June, 1886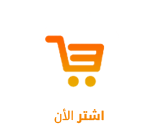 Just as the sun had flung its earliest lance
O'er towering treetops, Hercules drew near
The spot where every dawn the brass-hoofed deer
From out the grot came softly slipping down
To drink and lave its limbs of glossy brown.
Day after day the mighty man had sought
In vain the stag's retreat; his mind was fraught
With gathering fear lest he should find no trace
Of royal covert in that wildwood place.
Erelong a sound that smote his eager ear
Gave swift assurance that his prize was near.
With cautious hand a skimmering dart he drew,
And eager, peered the tremulous leafage through;
The pattering footfalls near and nearer came,
A moment paused,—then, like a flash of flame,
The stag in splendor dawned upon his sight,
And sniffed the crystal air with keen delight.
Upon the morning breeze the piercing twang
Of taut-drawn bowstring ominously rang,
While with a moan the noble creature sank
In pain and terror on the reedy bank.
Beneath a haughty hemlock's spicy shade
The hero stanched the wound his shaft had made;
With leathern thong the stag's slight limbs he bound,
And striding swiftly o'er the ferny ground,
His precious burden on his shoulders wide,
Toward fair Mycenæ with her walls of pride
He hurried on from lisping Ladon's shore,
Elate to feel his arduous task was o'er.
Before his steps the joyful tidings flew,
And when anigh the city's gates he drew,
A band of stately elders bade him hail;
Then came a troop of youths in garments pale,
Upon their lips a merry hunting lay;
And following close a group of maidens gay,
With twining flowers, freshed plucked, and emerald sprays.
And all the concourse wished him length of days,
O'erjoyed to see, with horns of glittering gold,
The living stag within the hero's hold.
Nor here nor there the happy hunter stayed
His rapid steps, but while the people made
Great clamor in his honor from the wall,
Sought out the king within the royal hall;
And there, 'mid cries that echoed from the street,
He laid his trophy at the monarch's feet.

---
WEBSTER'S VINDICATION.
BY HON. STEPHEN M. ALLEN.
The first great National success of the Whig party was in the election of their candidates for President and Vice-President in 1840, William Henry Harrison, of Ohio, and John Tyler, of Virginia, being the successful nominees. The previous influence of the party in many States of the Union, their ability to carry out great local measures in their respective locations, and their party power in Congress, but made the political contest which was long and bitter, the more active and important. Party strife ran to the highest pitch throughout the whole country, and Mr. Webster, who was the acknowledged head in the North, and one of the principal originators of the National Whig organization in the United States, was looked up to as a most important personage in the contest, and his influence was deeply felt and appreciated. General Harrison early selected Mr. Webster for one of his Cabinet, and offered him the choice between the Treasury and the State Department. Mr. Webster chose the latter, and during the short month of General Harrison's life, laid out the ground plan of that important work which kept him so busily employed for the next two years, and which under no circumstances during the contest between Mr. Tyler, the succeeding President, and the Whig party, did he feel willing to leave to the chances of a settlement by a successor less familiar and perhaps less skilled in National affairs with foreign governments than himself. Although Mr. Webster was generally sustained by the party friends in Congress, and in part by the whole country, the shortsighted, less skilful, and more selfish of Whig partisans denounced him in unmeasured terms through the press and upon the stump, for not forsaking his post and leaving the President with the rest of the Cabinet. It was here, at the great pivotal turn of the Whig party, so far as Mr. Webster was concerned, and not at a later period, while in the Senate where he delivered his seventh of March speech, or in the Cabinet of President Fillmore, that the great coalition of radical partisans was made against him. The most bitter denunciations were launched by this premeditated alliance of selfish politicians, who, not having been able to bit, bridle, and drive Mr. Webster, were determined to rule or ruin, through his political disfranchisement, from the great party he was virtually the father of. All this, too, by false pretence; for a cool review of Mr. Webster's course has satisfied the country that the great depth of motive, prescience of danger to the Union and in fact, purpose of that speech, was, in the highest sense, proper and patriotic, and in no way at variance with the interpretation of either the old or new Constitution as now understood. The occasion was seized upon, having failed in their first effort to denounce and defame him, in the hope of thus building up an influence with some candidate for President, whom they could control for their own selfish purposes. It will be remembered that some of Mr. Webster's friends, or, at least, those who claimed to be such, took occasion to forsake him at that time. He, however, went into the Cabinet of President Fillmore after the death of General Taylor, where he remained until his death. The bill pending before Congress when he left it, was altered after Mr. Webster's speech, and he stated to his friends that he should have proposed amendments to it on its final passage, if he had been in the Senate. It was at this time that he prepared the following paper, which I have always designated as "Webster's Vindication." This document, as shown by the endorsement, in the handwriting of Colonel Fletcher Webster, was proposed to the Cabinet by Mr. Webster, in October, 1850, who intended it as a mandate to the United States officials in all the States, but it was rejected by President Fillmore, who did not wish thus to be committed. There is no doubt about the genuineness of the document itself. It was found in looking over Mr. Webster's papers before the Webster mansion was burned, and was presented to the writer by Mrs. Fletcher Webster, some years before it was made public, at the Webster Centennial Celebration at Marshfield in 1882, where it was first read in the presence of President Arthur, who was at the meeting. It speaks strongly for itself, and is all that will be needed, at this late day, to convince every dispassionate lover of justice and truth, of Webster's sincerity and singleheartedness of motive,
Pages