You are here
قراءة كتاب Little Folks A Magazine for the Young (Date of issue unknown)
تنويه: تعرض هنا نبذة من اول ١٠ صفحات فقط من الكتاب الالكتروني، لقراءة الكتاب كاملا اضغط على الزر "اشتر الآن"
Little Folks A Magazine for the Young (Date of issue unknown)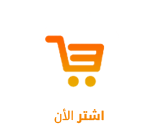 Little Folks

:
A Magazine for the Young.
NEW AND ENLARGED SERIES.
CASSELL & COMPANY,
Limited
LONDON, PARIS & NEW YORK.
[ALL RIGHTS RESERVED.]
Transcriber's Note: The project was listed as the August 1884 edition, but there is no information indicating that on the scans I worked with. Minor typos have been corrected. Table of Contents has been added for the HTML version.
Contents
A LITTLE TOO CLEVER.
HINTS ON CANVASINE PAINTING.
A RACE ON THE SANDS.
THE KING AND QUEEN'S QUARREL.
THE KINGFISHER AND THE FISHES.
OUR SUNDAY AFTERNOONS.
BIBLE EXERCISES FOR SUNDAY AFTERNOONS.
ANSWERS TO BIBLE EXERCISES (1-12. See p. 20).
THE CHILDREN'S LIGHT BRIGADE.
SOME FAMOUS RAILWAY TRAINS AND THEIR STORY.
MASTER TOM'S "RAINY WEATHER."
THE MAIDS AND THE MAGPIE.
CHILDREN'S GAMES IN DAYS OF OLD.
THEIR ROAD TO FORTUNE.
THE CHILDREN'S OWN GARDEN IN AUGUST.
JEMMY'S AND MY ADVENTURE.
MORNINGS AT THE ZOO.
A GAME OF CRICKET IN ELFLAND.
HARVEST DAYS.
LITTLE MARGARET'S KITCHEN, AND WHAT SHE DID IN IT.—VIII.
A Harvest Song.
WAITING FOR FATHER.
STORIES TOLD IN WESTMINSTER ABBEY.
THE LITTLE FLOWERS' WISH.
The Editor's Pocket-Book.
ABOUT THE FRANCOLIN.
The "Little Folks" Humane Society.
OUR LITTLE FOLKS' OWN PAGE.
OUR LITTLE FOLKS' OWN PUZZLES.
PRIZE PUZZLE COMPETITION.
Questions and Answers.
ANSWERS TO OUR LITTLE FOLKS' OWN PUZZLES (page 60).

---
A LITTLE TOO CLEVER.
By the Author of "Pen's Perplexities," "Margaret's Enemy," "Maid Marjory," &c.
CHAPTER IV.—HAS ELSIE FORGOTTEN?
"Look you, Duncan," Elsie exclaimed, when they had walked on some way in silence, "I've made up my mind to go, and what's the use o' waitin'? The sooner the better, for it may turn cold any day now. We
Pages