You are here
قراءة كتاب The Brochure Series of Architectural Illustration Vol 1, No. 9 1895
تنويه: تعرض هنا نبذة من اول ١٠ صفحات فقط من الكتاب الالكتروني، لقراءة الكتاب كاملا اضغط على الزر "اشتر الآن"
The Brochure Series of Architectural Illustration Vol 1, No. 9 1895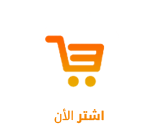 Palatina, Palermo, Sicily
The Capella Palatina was built and dedicated to St. Peter by King Roger the Second of Sicily. It must have been begun soon after Roger's coronation, and was finished in the year 1143.
It is of the same period as the cloister of Monreale, which was described and illustrated in the March number of The Brochure Series; and the work here shown distinctly recalls the mosaics upon the twisted columns in this cloister.
The interior is famous as one of the most beautiful works of color decoration extant. Its general tone is bluish green with mosaic walls and floor and a wooden ceiling decorated in tempera with cufic inscriptions. It is scantily lighted with small windows, giving a rather sombre effect. The best mosaics are in the chancel and apses.
The beautiful ambo is one of its most attractive features. The famous candelabrum of five tiers of figures, at the projecting angle, is of white marble.
Salerno and Ravello were both included under the Norman rule of the kingdom of Naples and Sicily in the eleventh century, and the work here shown all belongs to the Norman period.
The Cathedral of Salerno was founded and dedicated to St. Matthew in 1084 by Robert Guiscard, who plundered the temples of Paestum of their marbles and sculptures to embellish it.
The two pulpits and that in the choir in front of the archbishop's throne, which are said to have been executed by order of John of Procida, are fine examples of the rich mosaic work of the period. The two large pulpits are placed in the nave, before the choir, which here has retained its original position in front of the high altar. Stairs opening out of the choir, finely decorated in mosaic, lead to each pulpit. In front of the larger one on the right is a fine Paschal candelabrum, decorated in mosaic. The pulpit itself is supported on twelve granite columns, while the four supports of the opposite ambo are the very rare black porphyry called Porfido Nero-Bianco. The raised space between is paved in Opus Alexandrinum.
The Cathedral at Ravello, dedicated to S. Pantaleo, was founded by Niccolo Rufolo, Duke of Sora and grand admiral under Count Roger of Sicily.
The marble pulpit, or Gospel ambo, inlaid with mosaics, was built, according to a Latin inscription which it bears, in the year 1272, at the cost of Niccolo Rufolo, a descendant of the grand admiral. Another inscription records the fact that it was the work of Nicholas, the son of Bartolommeus of Foggia.
The Epistle ambo, situated on the opposite side of the church from the main pulpit, is of earlier date than the latter. The mosaics represent on one side Jonah being swallowed by the whale, and on the other his being ejected. It bears the name of Costantino Rogadeo, the second bishop of
Pages