You are here
قراءة كتاب The Tragic Bride
تنويه: تعرض هنا نبذة من اول ١٠ صفحات فقط من الكتاب الالكتروني، لقراءة الكتاب كاملا اضغط على الزر "اشتر الآن"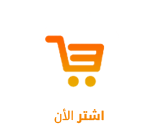 The Project Gutenberg eBook, The Tragic Bride, by Francis Brett Young
This eBook is for the use of anyone anywhere at no cost and with almost no restrictions whatsoever. You may copy it, give it away or re-use it under the terms of the Project Gutenberg License included with this eBook or online at www.gutenberg.org
Title: The Tragic Bride
Author: Francis Brett Young
Release Date: June 21, 2008 [eBook #25867]
Language: English
***START OF THE PROJECT GUTENBERG EBOOK THE TRAGIC BRIDE***
E-text prepared by Al Haines
THE TRAGIC BRIDE
by
FRANCIS BRETT YOUNG
London: Martin Secker 1920
* * * * *
WORKS BY THE SAME AUTHOR
NOVELS
  THE YOUNG PHYSICIAN
  THE CRESCENT MOON
  THE IRON AGE
  THE DARK TOWER
  DEEP SEA
  UNDERGROWTH (with E. BRETT YOUNG)

POETRY
FIVE DEGREES SOUTH POEMS, 1916-1918
BELLES LETTRES ROBERT BRIDGES: A CRITICAL STUDY MARCHING ON TANGA
* * * * *
TO
THE COUNTESS OF
PEMBROKE AND MONTGOMERY
PROLOGUE
I never met Gabrielle Hewish. I suppose I should really call her by that name, for her marriage took the colour out of it as surely as if she had entered a nunnery, and adopted the frigid and sisterly label of some female saint. Nobody had ever heard of her husband before she married him, and nobody ever heard of Gabrielle afterwards, except those who were acquainted with the story of Arthur Payne, as I was, and, perhaps, a coroner's jury in Devonshire, a county where juries are more than usually slow of apprehension. In these days you will not even find the name of Hewish in Debrett, for Gabrielle was the baronet's only child, and when Sir Jocelyn died, in the early days of his daughter's married life, the family, which for the last half century had been putting out no more than a few feeble and not astonishingly brilliant leaves on its one living branch, withered altogether, as well it might in the thin Irish soil where it had stubbornly held its own since the days of Queen Elizabeth. After all, baronetcies are cheap enough in Ireland, and one more or less could make very little difference to the amenities of County Galway, where Roscarna, for all I know, may have been absorbed and parcelled out by the Congested Districts Board ten years ago. Even in clubs and places where they gossip, I doubt if the Hewishes of Roscarna are remembered, for modern memories are short, and in Gabrielle's day the illustrated Sunday newspapers had not contrived to specialise in the smiles of well-connected young Irishwomen.
Of course the Payne episode—I'm not sure it should not rather be called the Payne miracle—had always lain stored somewhere in my literary attic; its theme was too exciting for a man who deals in such lumber to have forgotten; but that admirable woman, Mrs. Payne, had whetted my curiosity to such an extent that I weakly promised her secrecy before she told it to me. "I can't resist telling you," she said, "because it wouldn't be fair of me to deprive you: it's far too much in your line." She even flattered me: "You'd do it awfully well too, you know; but I have a sort of sentimental regard for her—not admiration, or anything of that kind, but an indefinite feeling that noblesse oblige. In her own extraordinary way she did us a good turn, and however carefully you wrapped it up she might recognise her portrait and feel embarrassed. It's she that I'm thinking of, not Arthur. Arthur was too young at the time to realize what was happening, and if he saw your picture of two women desperately fighting over the soul or body of a boy of seventeen who resembled himself I doubt if he'd tumble to the portrait. He's a dear transparently honest person like his father. Still, I don't want to hurt her, and so, if you want the story, you must gloat over it in private, and cherish it as an unwritten masterpiece. Probably if you did write it, it wouldn't be a masterpiece at all. Console yourself with that."
She told me her story—for of course I gave her the promise that she demanded—in a midge-infested corner of the garden at Overton, while Arthur, the unconscious subject of it, was playing tennis with the clergyman's daughter whom he married a year later. I think Mrs. Payne knew that this affair was coming off, and offered me the tale as a combination of oral confession and Nunc Dimittis, watching the boy while she told it to me with a sort of hungry maternal satisfaction, as somebody whom she had not only brought into the world but for whose salvation she was responsible. No doubt she had put up a hard fight for him and had every reason to be satisfied, though Gabrielle shared the honours of the mother's triumph in her own defeat. We sat there talking until all the birds were silent, but a single blackbird that made a noise in the shrubbery like that of two pebbles knocked sharply together; until the young people on the tennis court could no longer see to play, and the tall Californian poppies at the back of the herbaceous border that was her special pride shone like moon-flowers in the dusk.
"When I think of all that … that summer," she said with a sigh, "I'm so thankful … so thankful." And then Arthur came back with his sweater over his arm, swinging his racket, and she went straight up to him and kissed him with the sort of modesty that you would have expected in a young girl rather than a middle-aged widow.
"You dear thing, Mater," he said, kissing her forehead in return.
This is the land of digression into which memories of Overton lead one. My only excuse is that part of the story, and indeed its emotional climax belongs to Overton, to that smoothly ordered country house with its huge sentinel elms and its peculiar atmosphere of leisure and peace. No doubt Mrs. Payne was aware of this when she kissed her son. From the lawn where we were sitting she could see the yew-parlour and the cypress hedge in the shadow of which she had stood on the tremendous evening about which she had been telling me. We walked back to the terrace, and on the way she gave me a shy smile, half triumph, half apology. She never mentioned the episode again and though the story fermented in my brain, maturing, as I hoped, like a choice vintage, and has emerged from time to time when my mind has been free from other work, I have kept my promise and have neither repeated it nor written it till this day.
Now, at last, I find myself absolved. Arthur Payne, I believe, is happily married to the fresh young person with whom he was playing tennis. Soon after their marriage they emigrated to the backs of Canada, or was it New Zealand: somewhere at any rate beyond the reach of colonial editions. Overton is now in the possession of a Midland soap-boiler. Mrs. Payne, having fulfilled her main function in life and fearing English winters, has retired to a small villa at Mustapha Superieur, near Algiers, where, though she live for ever she is not likely to read this book. And Gabrielle, the beautiful Gabrielle, is dead.
The news came as a shock to me. For the moment I, who had never even set eyes on her, suffered the pain of an almost personal bereavement; I was moved, as poets are moved by the vanishing of
Pages