You are here
قراءة كتاب Aratra Pentelici, Seven Lectures on the Elements of Sculpture Given before the University of Oxford in Michaelmas Term, 1870
تنويه: تعرض هنا نبذة من اول ١٠ صفحات فقط من الكتاب الالكتروني، لقراءة الكتاب كاملا اضغط على الزر "اشتر الآن"
Aratra Pentelici, Seven Lectures on the Elements of Sculpture Given before the University of Oxford in Michaelmas Term, 1870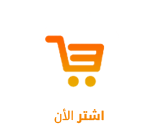 Library Edition
THE COMPLETE WORKS
OF
JOHN RUSKIN
CROWN OF WILD OLIVE
TIME AND TIDE
QUEEN OF THE AIR
LECTURES ON ART AND LANDSCAPE
ARATRA PENTELICI


NATIONAL LIBRARY ASSOCIATION
NEW YORK        CHICAGO

---
ARATRA PENTELICI.
SEVEN LECTURES
ON THE
ELEMENTS OF SCULPTURE,
GIVEN BEFORE THE UNIVERSITY OF OXFORD
IN MICHAELMAS TERM, 1870.
---
CONTENTS.
PAGE

Preface v

LECTURE I.
Of the Division of Arts 1

LECTURE II.
Idolatry 20

LECTURE III.
Imagination 39

LECTURE IV.
Likeness 67

LECTURE V.
Structure 90

LECTURE VI.
The School of Athens 114

LECTURE VII.
The Relation Between Michael Angelo and Tintoret 132

---
LIST OF PLATES
Facing Page

I. Porch of San Zenone, Verona 14

II. The Arethusa of Syracuse 15

III. The Warning to the Kings, San Zenone, Verona 15

IV. The Nativity of Athena 46

V. Tomb of the Doges Jacopo and Lorenzo Tiepolo 49

VI. Archaic Athena of Athens and Corinth 50

VII. Archaic, Central and Declining Art of Greece 72

VIII. The Apollo of Syracuse, and the Self-made Man 84

IX. Apollo Chrysocomes of Clazomenæ 85

X. Marble Masonry in the Duomo of Verona 100

XI. The First Elements of Sculpture. Incised outline and opened space 101

XII. Branch of Phillyrea 109

XIII. Greek Flat relief, and sculpture by edged incision 111

XIV. Apollo and the Python. Heracles and the Nemean Lion 119

XV. Hera of Argos. Zeus of Syracuse 120

XVI. Demeter of Messene. Hera of Cnossus 121

XVII. Athena of Thurium. Siren Ligeia of Terina 121

XVIII. Artemis of Syracuse. Hera of Lacinian Cape 122

XIX. Zeus of Messene. Ajax of Opus 124

XX. Greek and Barbarian Sculpture 127

XXI. The Beginnings of Chivalry 129

---
PREFACE.
1. I must pray the readers of the following Lectures to remember that the duty at present laid on me at Oxford is of an exceptionally complex character. Directly, it is to awaken the interest of my pupils in a study which they have hitherto found unattractive,
Pages