You are here
قراءة كتاب Northern Nut Growers Association Report of the Proceedings at the 43rd Annual Meeting Rockport, Indiana, August 25, 26 and 27, 1952
تنويه: تعرض هنا نبذة من اول ١٠ صفحات فقط من الكتاب الالكتروني، لقراءة الكتاب كاملا اضغط على الزر "اشتر الآن"
Northern Nut Growers Association Report of the Proceedings at the 43rd Annual Meeting Rockport, Indiana, August 25, 26 and 27, 1952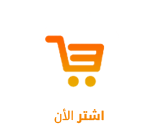 driven me out with a peeled hickory club. I was just going to be in on it whether or no.
Whether I performed well in 1935 or whether he couldn't find any one else to serve in my place, I never knew; but he again placed me on the Committee in 1939.
Now here I am in 1952 an old broken down fossil, broken in health, but not in spirit, of little consequence to anybody or anything, I am still on the Committee.
That answers the question of some of you of why that old man Bennett is always on the local committee and that you have wondered if there is no other person in this whole community that will serve but him. No, friends, we have many who would gladly serve and I doubt not that would serve much more efficiently.
I have prepared a short "skit" that I wish to present.
* * * * *
1st. Introducing Joan Flick, of Washington, D. C.
I am a pecan plucked from a small orchard planted by a retired business man. He had some surplus ground near his premises that was too rough for easy cultivation. He thought that he would plant it to pecans so that his family and his children's families would have nuts for their own use and pleasure. He took good care of the trees. He fertilized them every year and sometimes oftener. In the course of a few years he not only had more pecans than all of the families could use, but he sold hundreds of pounds of nuts from these trees. He developed a commercial orchard unconsciously.
2nd. Palma Smith of Cincinnati, Ohio.
I am the hican, I have no commercial value of consequence. I demonstrate the ability, the interest, the development and the possibilities of improvement by the determined efforts of the members of your association. Knowing your ability and determination to make improvements in nut culture, I have every feeling that in the not too distant future you will develop me into a profitable commercial product.
3rd. Sandra Wright of Rockport, Indiana.
I am the walnut, a most valuable tree for fine fruit and fine timber for many uses. I have been noted for my fine grain and my ability to take a fine polish. Our forefathers immediately found the walnut to be the choice timber out of which to build fine furniture, gun stocks, home furnishings and many other things that required high grade material. We have never lost sight of its significance.
Thin shelled nuts, easily cracked, and hulled out in halves have been developed. Walnuts will grow almost any where. Originally it was a common forest tree and would continue to be if it had the opportunity. There is little danger of the walnut becoming extinct. It is too valuable. I suggest that you plant liberally to high grade walnut trees.
4th. Jo Ann Hall of Rockport, Indiana.
I am the once popular beech under whose folds thousands of picnickers have gathered and enjoyed life's most savory and pleasant moments. I have built thousands of American homes and farm barns. I have built thousands of miles of old farm plank fences. I have built car load after car load of beautiful, useful and valuable furniture. In the early period of this country I furnished mast for thousands of swine that fed many families. I have filled many minor places of usefulness. As sad as it is to do and as much as I hate to do so, I am now bidding you a last farewell.
Self interest, the slowness of my growth and the impracticability of propagation of this once valuable tree leaves but one course, that I pass to my reward with the firm hope that the other trees now being developed, and grown will fill all of the purposes for which I have been so useful, and fill them with increased usefulness. With this sad but necessary adieu, I bid you one and all goodbye.
5th. Pattie Jones of Rockport, Ind.
I am the oak, the sturdy oak, the king of the forests. I am stout. They make beams, spars, sills, fulcrums and what not from me that require strength. I grow fairly fast. I came into usefulness as the world came into need of heavy timbers.
I am dainty and refined as well as strong. I am used in making fine flooring, fine furniture and many other useful things. Please do not discard me from production. Please do not let me pass into oblivion. I am very very valuable. I deserve to be perpetuated.
6th. Marcia Smith of Cincinnati, Ohio.
I am a pecan plucked from the tree of a man who in the early years of his married life planted pecan trees in unused spots on his farm that were unsuitable for cultivation. As the trees grew into nut bearing trees his family of children grew. In the October days, with great gaiety, glee and happiness, the children would gather the fruit of those trees. The children grew to maturity and went to the city to work; but when those October days came they returned home and with similar happiness as of their youth they gathered the nuts from those trees. With pleasure I say I am one of those trees.
7th. Jean Morris, Joyce Morris and Sandra Wright, all of Rockport, Indiana.
We are a group of clusters, the filbert, the pecan and the walnut. We came from a nut farm within the bounds of Spencer County. This farm was planted and developed by a former enthusiastic member of your wonderful organization. He spent much time and energy in behalf of your organization. He developed the largest nut orchard in the county. I refer to Harry Weber, who came from a neighboring state and endeared himself to this community by his superb manhood, his genial disposition and his intense interest in his subject matter. We commend his efforts to others.
8th. Virginia Mae Daming of Rockport, Ind. She was carrying the former Reports of the N.N.G.A.
This cluster is plucked from a "Tree" of great magnitude and
significance. Today it has its roots firmly set in Rockport, Indiana.
Its branches reach from the Atlantic to the Pacific, from Canada to
Mexico. Its influence is felt throughout the world.

Its inception was in Spencer County, Indiana, not specifically detailed, but in the main, by boys that were reared among the native nut trees of this community of which there were many. It was born in the great City of New York under the care of the late Thomas P. Littlepage, Dr. Wm. C. Deming, Dr. Robert T. Morris and Prof. John Craig. It was nurtured throughout the land of the detailed history you know much more than I.
It has had an enormous growth. It is a most meritorious organization. Language will not express the extent of its benefits to humanity and to civilization. It adds to the comfort of untold thousands of happy homes. It furnishes employment for thousands of people. It furnishes food of vital importance to many families. It is the main stay in the manufacture of all kinds and grades of furniture. It furnishes food for thought. It keeps the scientific and investigating minds busy in the constant development and improvement of its processes and benefits. Its possibilities are boundless.
That this "Tree" may continue to grow and develop in the future as it has in the past in the interest of humanity and help us to realize its importance and help us to continue its forces in accord with nature and nature's God is my earnest prayer. May God bless you one and all.
PRESIDENT MacDANIELS: Thank you very much, Mr. Bennett. You have made us feel most welcome in Rockport, as you have before on two other occasions. I don't believe that there is any other man who has welcomed this
Pages